Artificial Grass Banned From RHS Shows
MartinPrescottGetty Images
Artificial grass has been banned from RHS Shows, including this year's Chelsea Flower Show.
The Royal Horticultural Society (RHS) has confirmed the ban on fake grass due to its damaging effect on the environment which does not align with its ethics.
Ed Horne, Head of Communications at the RHS, told The Times: 'We launched our sustainability strategy last year and fake grass is just not in line with our ethos and views on plastic. We recommend using real grass because of its environmental benefits, which include supporting wildlife, mitigating flooding and cooling the environment.'
Artificial grass has typically been favoured in some residential homes for being a more convenient option for creating a low maintenance garden, but for years now conservationists and environmental campaigners have been raising awareness of the environmental impact of installing astro turf in gardens, particularly due to its unnecessary use of plastic, the fact that it cannot be easily recycled, the reduction of biodiversity and its contribution to flooding.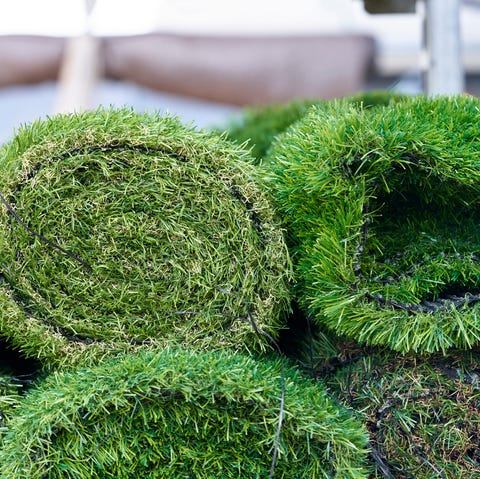 aire imagesGetty Images
Confirmation of the RHS' plan to ban artificial grass was actually announced last year after Easigrass used its Chelsea Flower Show gold medal to promote its product in John Lewis stores. The RHS condemned this, saying medal wins are not endorsements and should not be used in advertising.
The RHS responded in September last year: 'We always recommend using real grass or permeable paving. Easigrass should not be using our logo to endorse its products and we will be picking this up directly with them. Easigrass last exhibited at RHS Chelsea in 2017 and from 2022 we will ban artificial grass from our Shows.'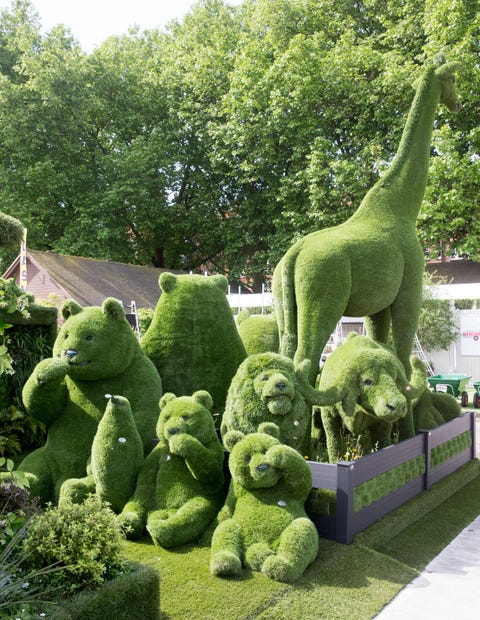 Artificial grass exhibition by Easigrass at RHS Chelsea 2017
Mark Thomas / Alamy Stock Photo
The RHS said in its Sustainability Strategy released last year: 'Despite the imagery of gardening being about nature, several aspects are in fact harmful to nature. Plastics that harm the environment feature in product packaging including hard-to-recycle plastic film; plant pots; gardening tools and appliances; and many other products. The wider global crisis of plastic pollution is mirrored in the horticulture industry and needs to be tackled with the same speed and vigour.'
Although there has been a boom for some time now, sales of artificial grass surged in 2020 during lockdown, with Google showing a 185 per cent increase in searches year-on-year. Chris Packham, presenter of the BBC's Springwatch, previously criticised the use fake grass in a tweet last year, calling artificial turfs 'desolate plastic wasteland'.
This content is imported from Twitter. You may be able to find the same content in another format, or you may be able to find more information, at their web site.
Current petitions launched by Twitter account S*** Lawns has urged the government to ban artificial grass for residential properties and to impose an 'ecological damage tax' on the product.
A similar petition last year gathered more than 32,000 signatures, but the government said it had no plans to implement a ban, explaining: 'We prefer to help people and companies make the right choice, rather than banning items outright. However, where progress is insufficient, we will explore alternative policy measures, which may involve bans as part of a wider strategic approach.'
Other RHS bans over the many years have included garden gnomes (though this was temporarily lifted in 2013); oak trees, which made the banned list in 2019 amid fears the Oak Processionary Moth (OPM) could rapidly spread across Britain; and in 2021 the RHS announced that the use of floral foam would no longer be allowed.
Follow House Beautiful on Instagram.
16 great books for gardening and indoor plant inspiration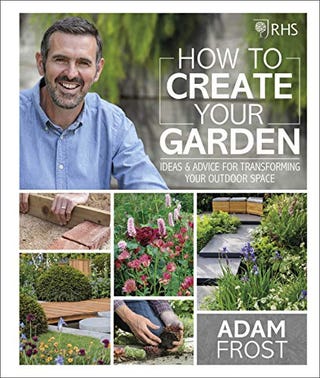 Garden book
RHS How to Create your Garden: Ideas and Advice for Transforming your Outdoor Space
Adam Frost's practical, no-nonsense approach will help you plan and build a garden that works for you. The Gardeners' World presenter takes you step by step through the whole process, from simple garden design ideas to a full garden makeover.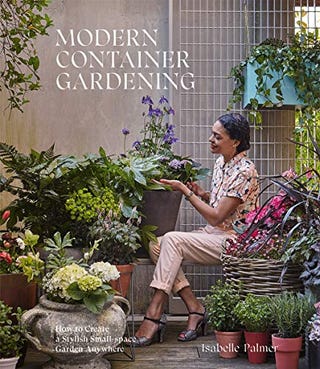 Garden book
Modern Container Gardening: How to Create a Stylish Small-Space Garden Anywhere
Isabelle Palmer shows you how to make the most of every little space with a series of projects for small gardens, singular containers and window boxes, that can be completed in a day or weekend. Perfect for novice gardeners, Modern Container Gardening offers beautiful photography and clear step-by-step instructions.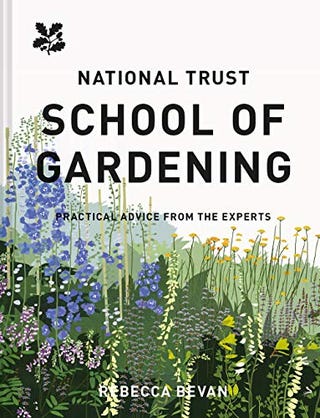 Garden book
National Trust School of Gardening: Practical Advice from the Experts
National Trust
amazon.co.uk
£15.54
The National Trust employs over 500 gardeners with an extraordinary wealth of expertise. And now, in this in-depth guide, they pass on their wisdom and provide the answers any new and seasoned gardener is looking for. This book is intended to give you inspiration and confidence to make the most of your garden, without being overwhelmed with unnecessary technical detail.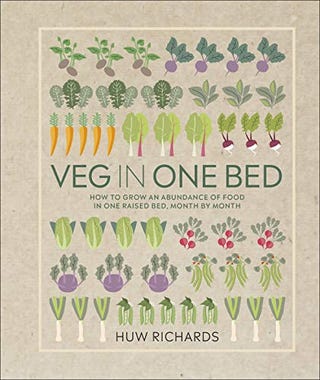 Garden book
Veg in One Bed: How to Grow an Abundance of Food in One Raised Bed, Month by Month
Veg In One Bed explains how to build your bed and grow from seed, as well advice on planting, feeding, and harvesting. YouTube gardening star Huw Richards shows how to guarantee early success by starting off young plants on a windowsill and suggests what to grow in each part of the bed.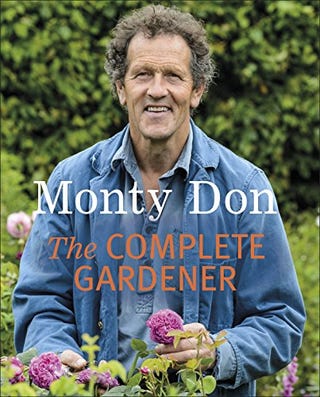 Garden book
The Complete Gardener: A Practical, Imaginative Guide to Every Aspect of Gardening
Monty Don offers straightforward gardening advice in this book, revealing the secrets of growing vegetables, fruits, flowers, and herbs, while respecting the needs of the environment by gardening organically. You can also enjoy a tour of his Herefordshire garden, including his flower garden, herb garden, kitchen garden, and more.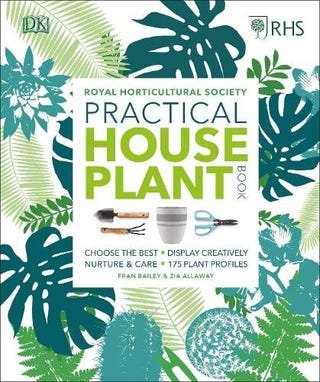 Plants book
RHS Practical House Plant Book
The Practical House Plant Book by the RHS contains a dozen step-by-step projects to help you assemble an eye-catching terrarium, create a floating kokedama 'string garden', or propagate succulents. Complete with 175 in-depth plant profiles, this is an essential practical guide for indoor gardeners.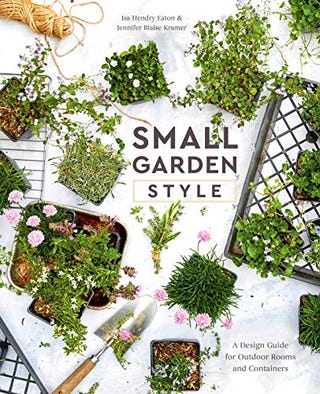 Garden book
Small Garden Style: A Design Guide for Outdoor Rooms and Containers
Ten Speed Press
amazon.co.uk
£12.75
A small garden space – an urban patio, a tiny backyard, or even just a pot by your door – doesn't have to sacrifice style. In Small Garden Style, garden designer Isa Hendry Eaton and lifestyle writer Jennifer Blaise Kramer show you how to use good design to create a joyful, elegant, and exciting yet compact outdoor living space.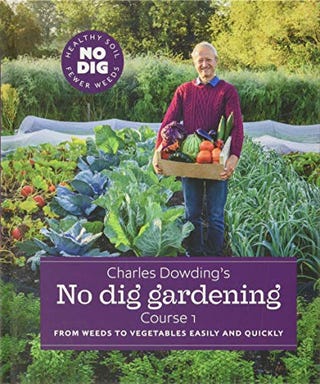 Garden book
Charles Dowding's No Dig Gardening: From Weeds to Vegetables Easily and Quickly: Course 1
No Dig Garden
amazon.co.uk
£18.47
Charles Dowding, innovator of no dig, teaches you everything you need to know about this method of organic gardening. With 19 chapters, you'll learn how to use no dig on different soil types, recognise and massively reduce the different types of weeds, know the difference between soil and types of compost, and grow an abundance of vegetables using the no dig method.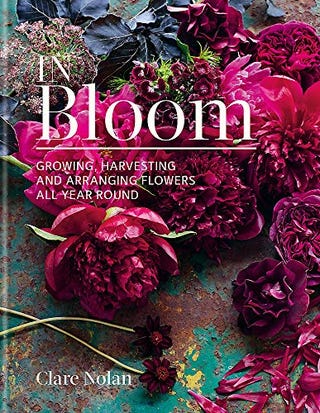 Plants book
In Bloom: Growing, harvesting and arranging flowers all year round
Kyle Books
amazon.co.uk
£17.65
Get all the inspiration you need for planting cut flowers, and fill your home with colour and the gorgeous scent of the garden year-round with In Bloom. Clare Nolan reveals her secrets for growing a bountiful harvest as well as styling spectacular homegrown displays in this beautifully designed book.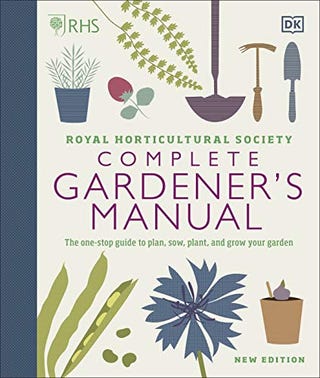 Garden book
RHS Complete Gardener's Manual
The RHS' Complete Gardener's Manual will help you choose plants that will thrive in your space, design a border for year-round colour, grasp different pruning techniques, discover how to protect your veg patch from pests, and make the best compost.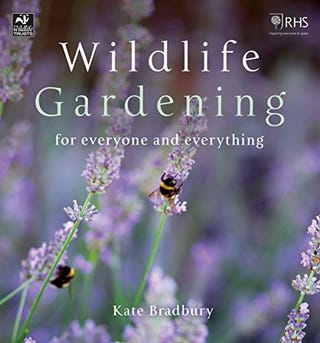 Garden book
Wildlife Gardening: For Everyone and Everything
Bloomsbury Wildlife
amazon.co.uk
£10.99
Do you want to attract more bees, birds, frogs and hedgehogs into your garden? In Wildlife Gardening for Everyone and Everything, Kate Bradbury teams up with the Wildlife Trusts and the RHS to help you discover how you can make your garden, balcony, doorstep or patio a haven for garden wildlife. You'll find handy charts, practical projects and fact files.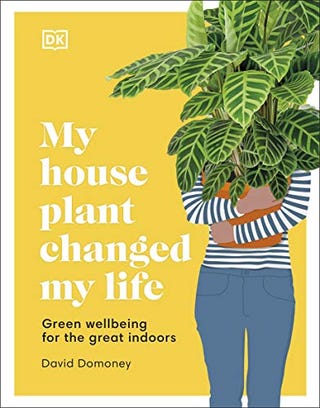 Plants book
My House Plant Changed My Life: Green wellbeing for the great indoors
Gardener and TV presenter David Domoney is a firm believer that indoor plants can make 'a practical and emotional contribution to our wellbeing'. In this book, David explains the hard science behind the positive effect of the humble houseplant on wellness, and provides expert tips on how to keep your plants thriving, plus shares his top 50 life-enhancing houseplants.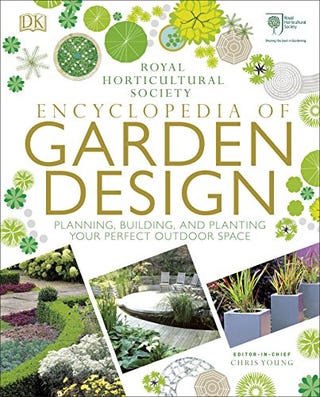 Garden book
RHS Encyclopedia of Garden Design: Planning, Building and Planting Your Perfect Outdoor Space
If you're looking for new garden ideas, the RHS Encyclopedia of Garden Design will guide you from planning to planting, such as choosing the correct materials for your structures and assessing your drainage, to laying patios, making ponds, and planting perennials.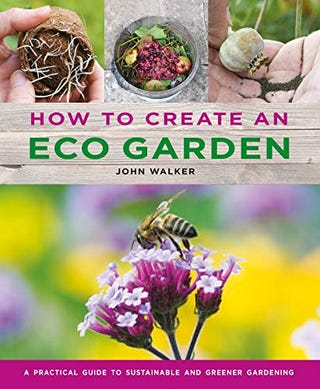 Garden book
How to Create an Eco Garden: The practical guide to sustainable and greener gardening
Lorenz Books
amazon.co.uk
£11.75
This planet-friendly book is filled with ideas for creating your own eco garden on any scale, from a small courtyard to a large garden or allotment. Discover organic techniques that improve biodiversity, learn the value of using recycled and reclaimed materials for landscaping, and take on simple projects such as making a pond and a wildlife hotel.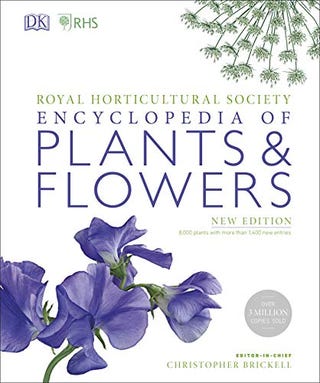 Plants book
RHS Encyclopedia Of Plants and Flowers
Drawing on expert advice from the RHS, this best-selling reference book – organised by colour, size, and type, rather than as an A-Z directory – will help you select the right varieties for your outdoor space.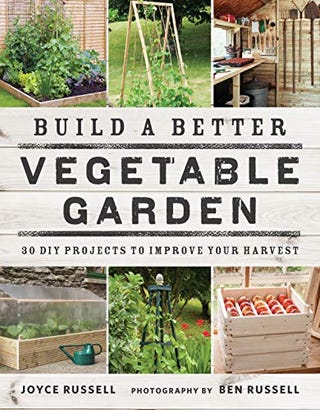 Garden book
Build a Better Vegetable Garden: 30 DIY Projects to Improve your Harvest
Frances Lincoln Publishers Ltd
amazon.co.uk
£12.60
Joyce and Ben Russell have devised 30 kitchen garden projects, devised to either extend the season, protect crops from pests or improve yields. These projects transform your vegetable plot into somewhere more productive, more attractive and more secure.
Olivia Heath
Executive Digital Editor, House Beautiful UK
Olivia Heath is the Executive Digital Editor at House Beautiful UK where she's busy uncovering tomorrow's biggest home trends, all whilst delivering stylish room inspiration, small space solutions, easy garden ideas and house tours of the hottest properties on the market.
This content is created and maintained by a third party, and imported onto this page to help users provide their email addresses. You may be able to find more information about this and similar content at piano.io