arba builds a timber house between two old stone walls in rural france
When arba was commissioned to design this wooden apartment in Thomas, France, the architects were faced with a site that was divided into two parts by stone walls. Instead of tearing down the walls, the Paris-based architectural firm decided to respect them and construct a new building around them. This is how the name of this project was born – "the house between the walls".
Images courtesy of Arba
When we got to this land, we found a piece of land that was divided in two by a grapevine. Much of the poetics of the place came from that wall, from the masonry, because of its presence in this garden … the house is therefore simply an intervention on this wall. '- Arba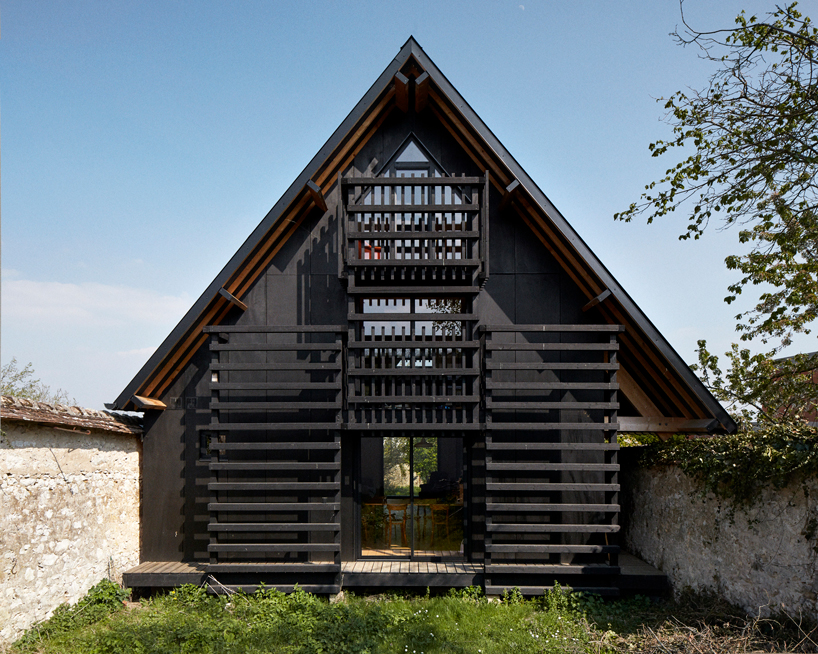 Despite keeping the existing wall, the architects added a single bay opening on the south side. The house is located immediately behind this opening and is positioned so that three different gardens are created within the site. one in the east for morning light, one in the south for midday and one in the west for evening light at the end of the day. A narrow external passage connects these three outdoor areas and promotes fluidity throughout the house.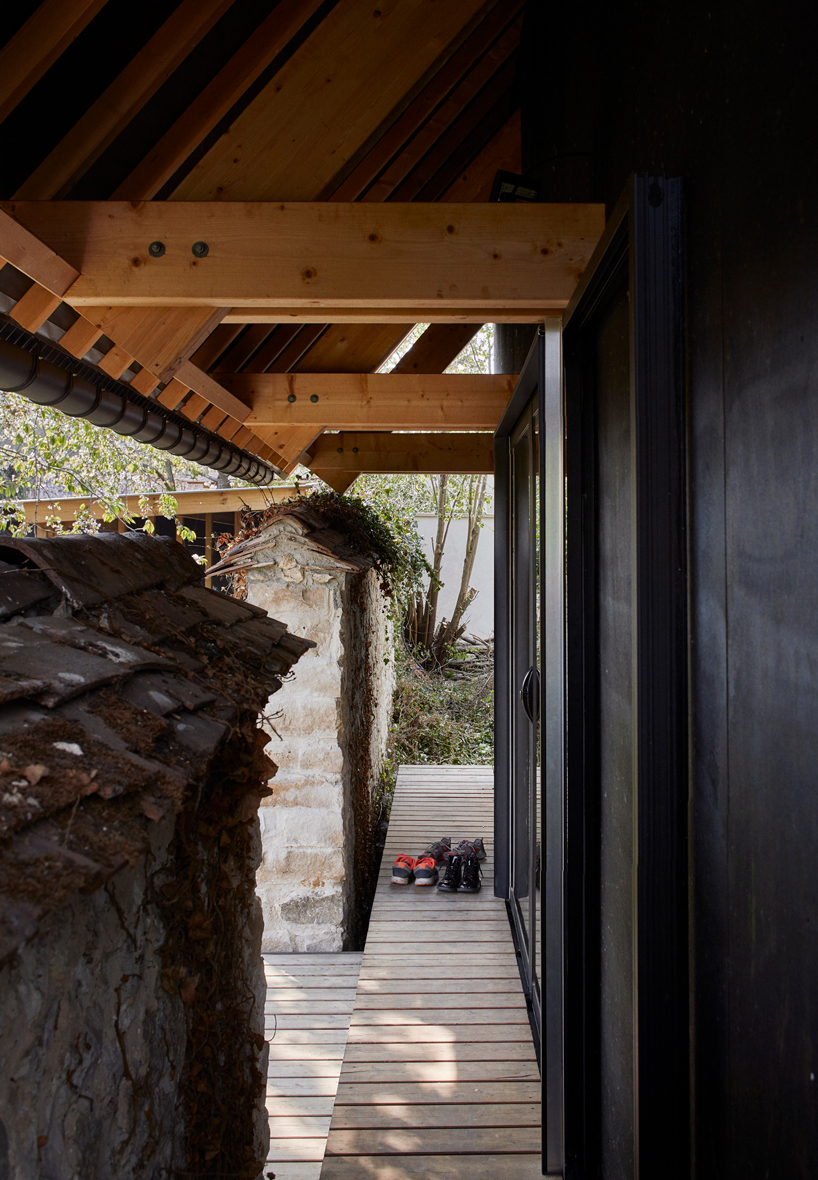 to the east and west, the gables – each with three wall bars – are vertical extensions of the adjacent gardens. The house, covered in black pine tar, under an imposing roof that covers the wall, brings its own poetics to the place. The atrium of the house is designed as a habitable, soft and comfortable cavity behind the opening created in the rough and imperfect wall.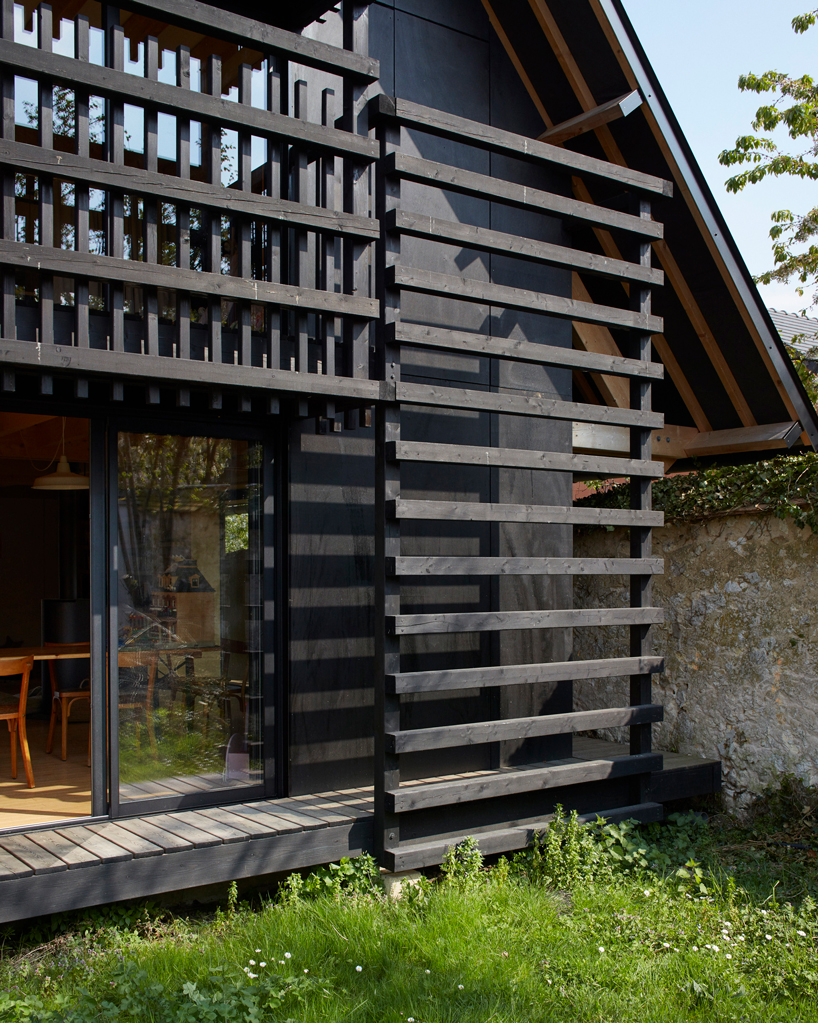 The new poetry of the place contains a bit of mystery stemming from the fact that the house is hidden – only the black roof and belly of the atrium can be seen. The same secret emerges from the coexistence of the new and the old – of what has always been present and what is being built.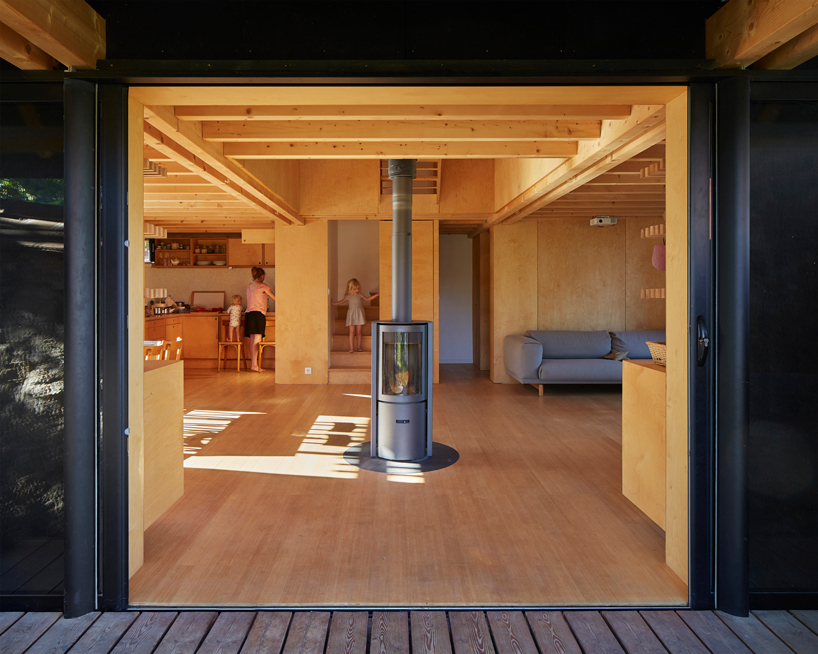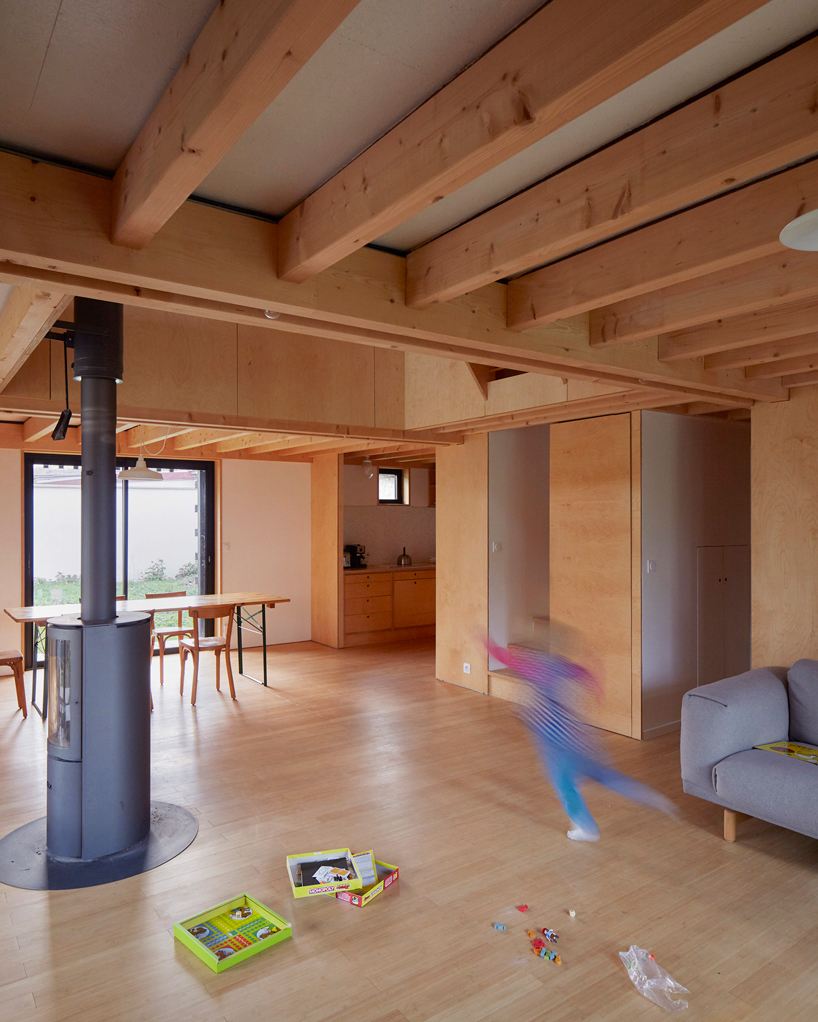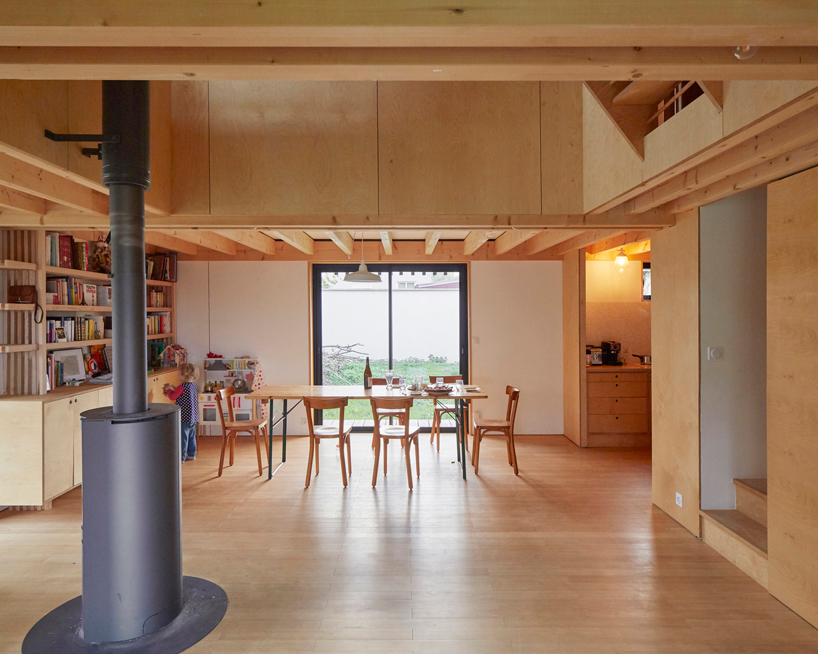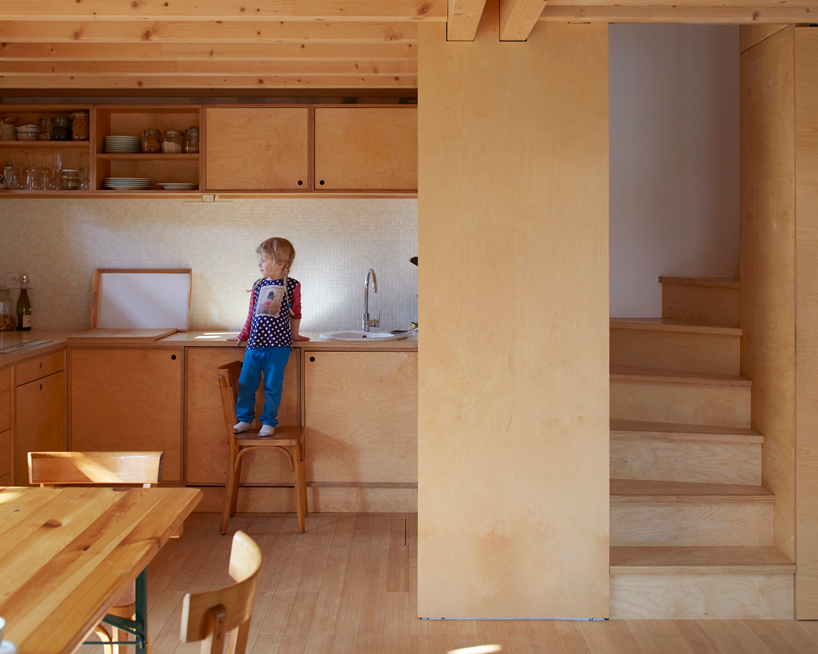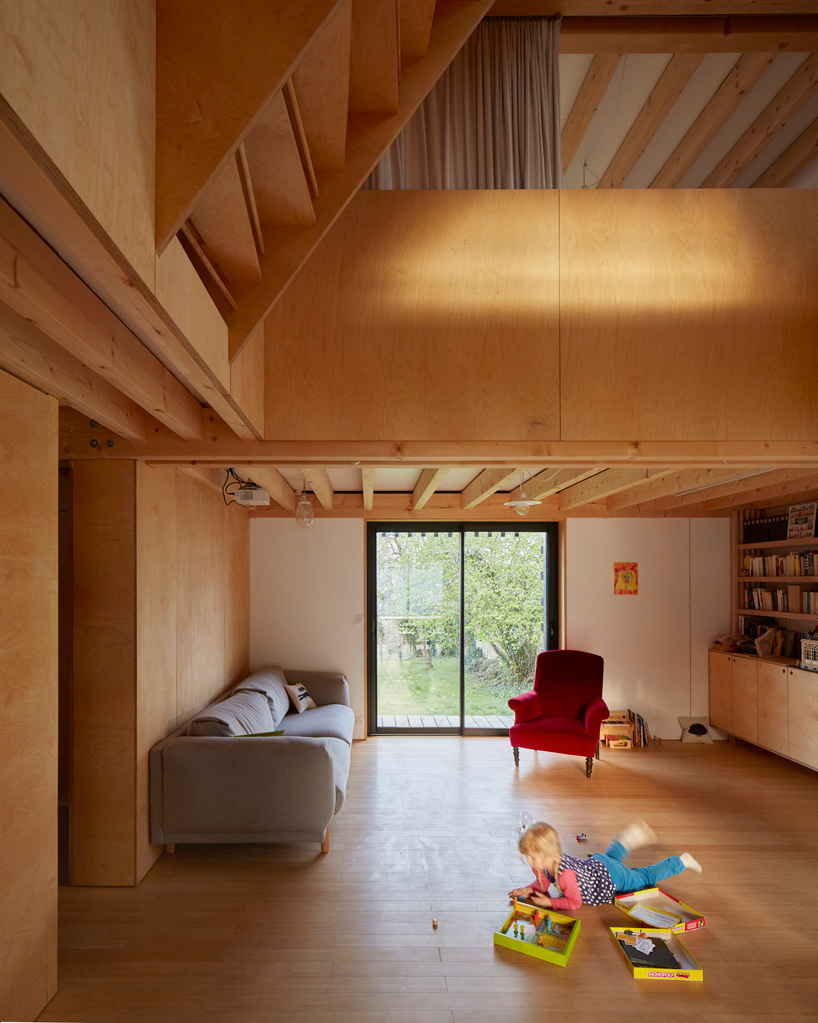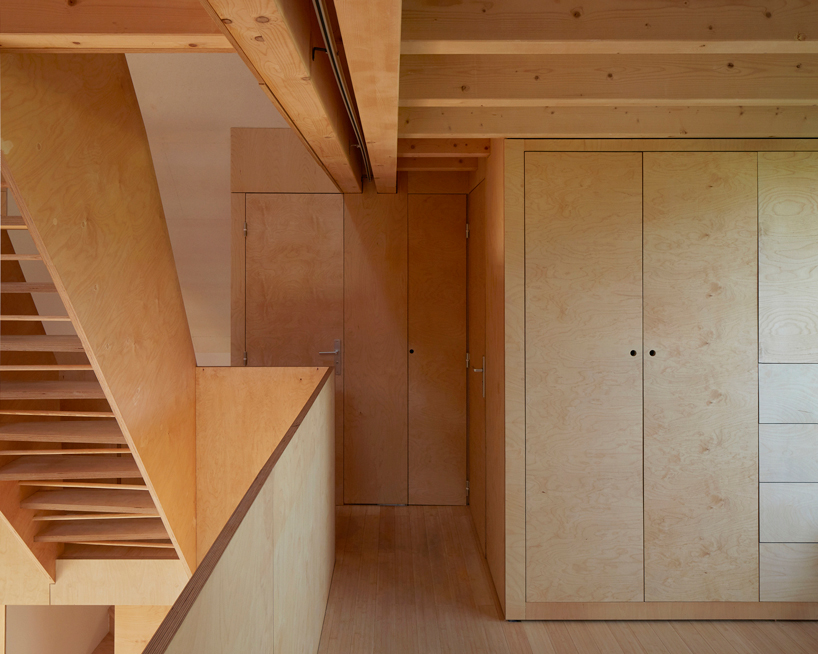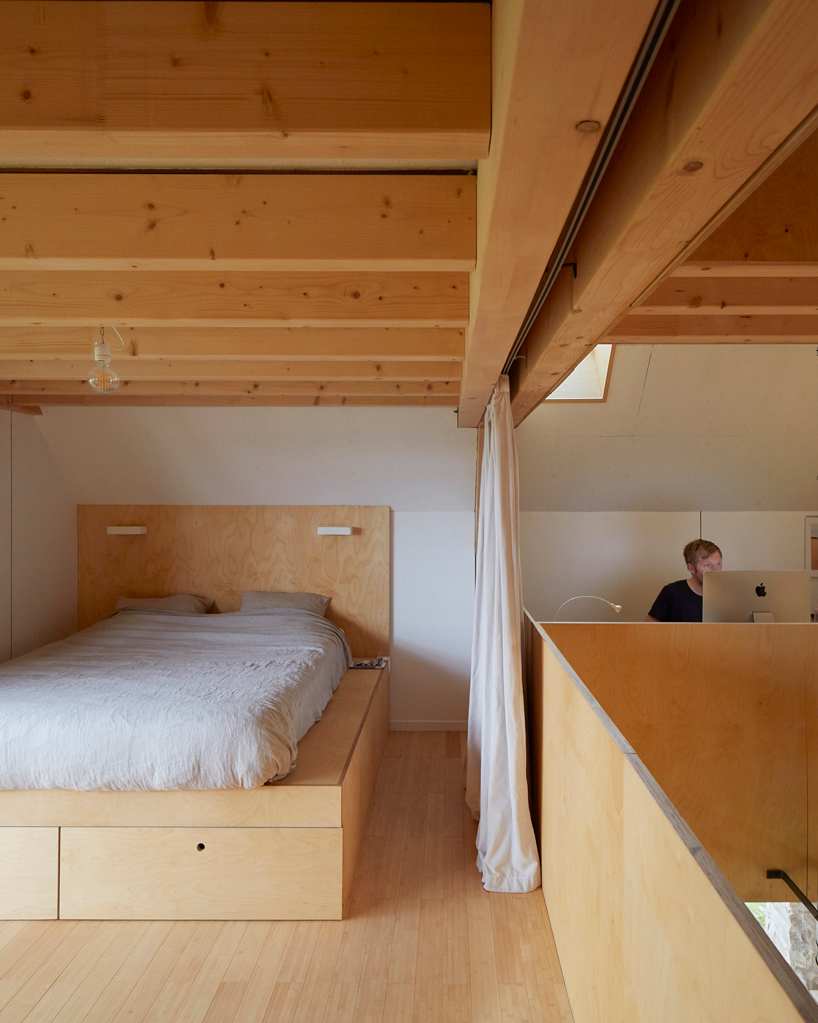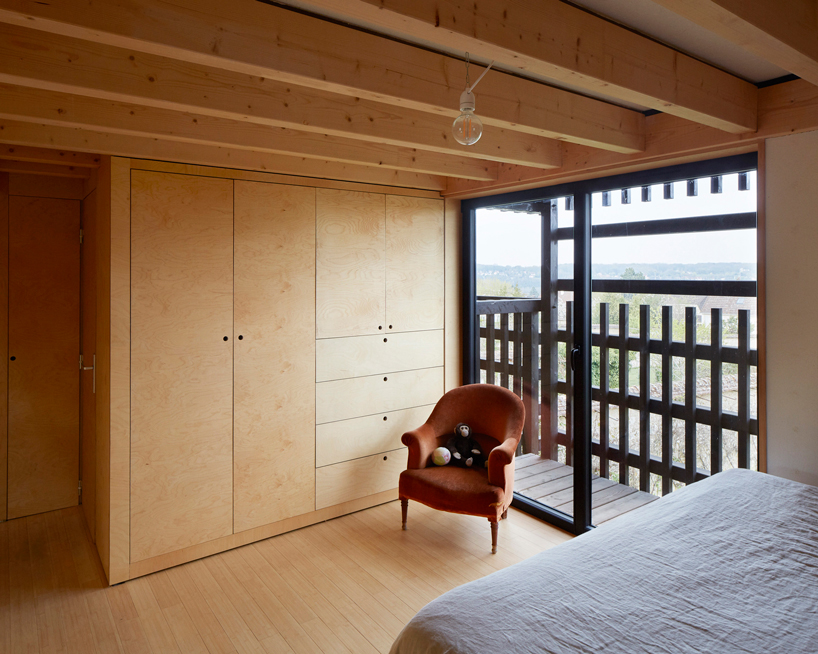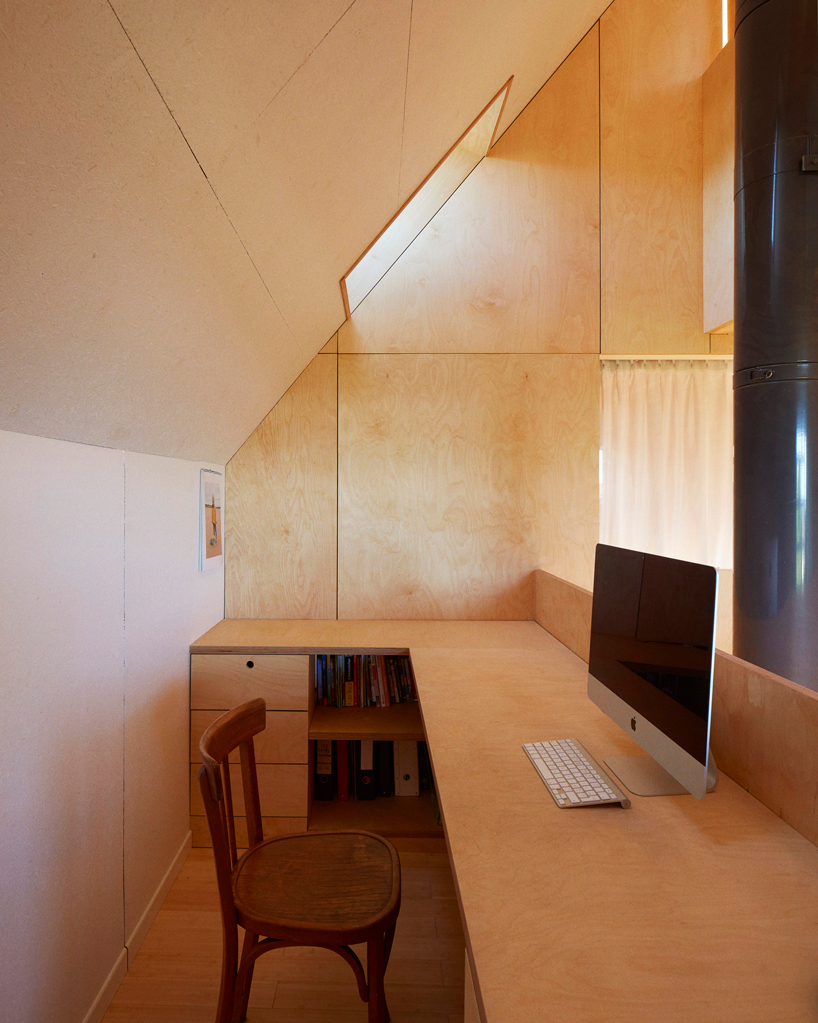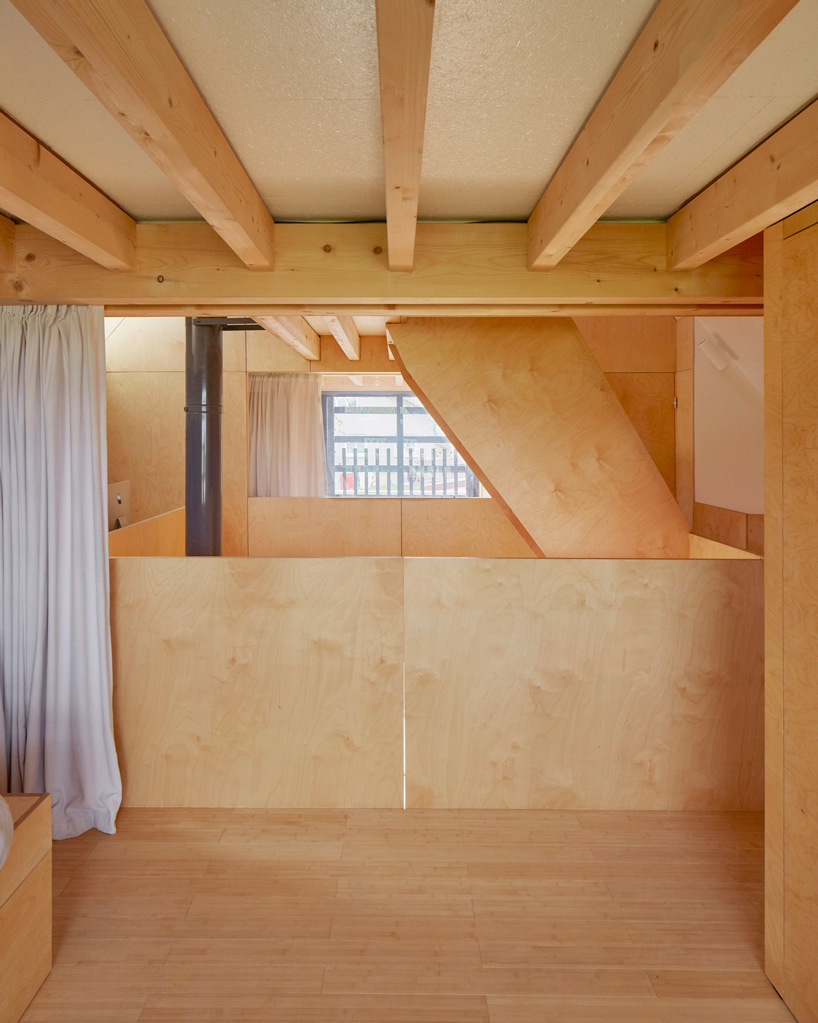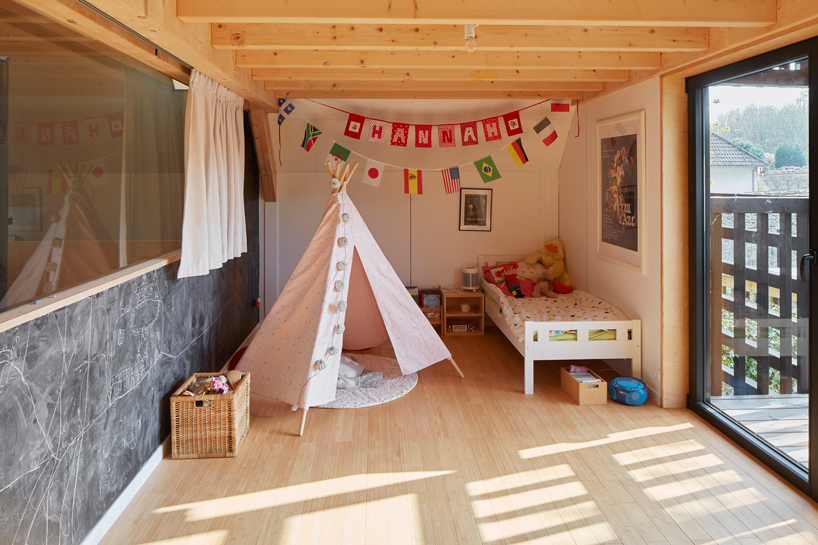 full article here
Project info:
Project name: the house between the walls
Location: thomery, seine-et-marne, france
Architect: or
Surface: 108 m2 (1,162.50 ft2)