TK Turf of Tampa Bay Offers Artificial Grass in Tampa, FL
Tampa, FL – When life gets busy, property owners find themselves neglecting certain chores such as watering the grass or mowing the lawn, leaving their properties unkempt. To mitigate this problem, they can purchase/install artificial grass to maintain the beauty of their yards all year round. The first images that come to mind when people think of artificial turf/grass are expansive golf courses or football fields. However, TK Turf of Tampa Bay is helping this new trend become more affordable for residential and commercial properties.
The company includes a team of technicians passionate about installing Tampa artificial grass on all sizes of lawns/yards, allowing their clients to live worry-free. Since its inception, the team has prioritized client satisfaction by spending ample time and energy installing synthetic lawns throughout Tampa, Clearwater, St. Petersburg, and surrounding areas in Florida. With top-of-the-line products and a passion for the environment, the team works on an array of sporting arenas such as soccer, baseball, football, basketball, and other related fields. The polyethylene fiber on the artificial grass can accommodate rigorous sporting activities, whether on high school, college, university, or professional levels.
The majestic beauty of playing a round of golf just got easier with the TK Turf of Tampa Bay artificial grass and turf installation. With the knowledge that golf is a relaxing activity that should be enjoyed, the team services public/private courses and backyard holes. Their putting surface is a non-infill with a rubberized backing to ensure massive amounts of stability that avid players enjoy. Additionally, the Artificial plant supplier offers pet turf safe for all types of animals. With the artificial grass, brown spots from fecal accidents, food spills, or unpleasant blemishes that affect natural grass are eliminated.
While TK Turf of Tampa Bay provides artificial grass for sporting surfaces, the team has been trained to spruce up gardens and home areas to minimize the cost of maintenance. They can also add another element of style to residential and commercial pool areas to keep pools clean from debris, insects, dirt, or contaminants. Additionally, their playground turf is safe for kids of all ages to walk and play on, minimizing injuries and illnesses.
To educate and empower their clients about artificial grass, the team has written well-researched articles. They have topics on the risks of playing on artificial turf surfaces, what to consider when installing artificial grass, characteristics of first-generation synthetic grass, and many more.
When artificial grass is installed by TK Turf of Tampa Bay, the team can improve any random spot within a property. They pride themselves on spiking up living/working spaces to ensure that property owners/occupants live uninhibited. To get a quote, call 8135344220 or visit their website. They're located at 601 North Ashley Drive, Tampa, FL, 33602, United States.
Media Contact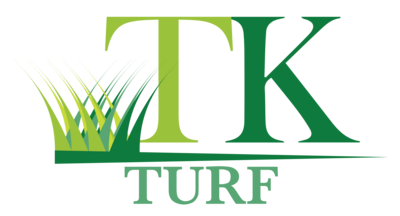 company name
TK Turf of Tampa Bay
Contact name
Ana Maria Barreiro
phones
8135344220
Address
601 North Ashley Drive
City
tampa
State
FL
post code
33602
Country
United States
site
http://turfgrasstampabay.com/