The Most Unique Backyard Design Ideas for a Beautiful Garden Space
Now that the summer is finally here, we are all looking to spend more time outside. Especially after a  year of social distancing and staying at home more than usual. That is why, it is very important to have a backyard, balcony or terrace where we can enjoy the fresh air and relax. Just having one of these is not enough, however, it is also important to turn them into real zen places where you can enjoy time with your family or relax with a nice book after a long day at work. That is exactly why in this article we are going to share with you some backyard design ideas, which are not just going to turn your yard into a beautiful space, they are also going to make it a modern exterior to impress your guests.
Our backyards turned into safe havens during this past year
If you are looking for ideas which are easy to follow without breaking the bank, we've got you covered. After all, not everyone can afford infinity pools and large outdoor kitchens. Fear not, however, we are going to share some pretty simple ideas with which you can have a modern back yard without spending a ton of money.
Embrace the natural
All back yards need nature. In general even if you haven't worked on anything in your back yard it will always have some kind of grass, trees and plants. Use that to your advantage. Use the natural shade of the trees and place a few lounge chairs underneath. Furthermore, use any hedges and bushes as a fence which is going to give you privacy. To sum up, use the natural resources of your back yard as much as you can.
Embrace the natural resources your yard has to offer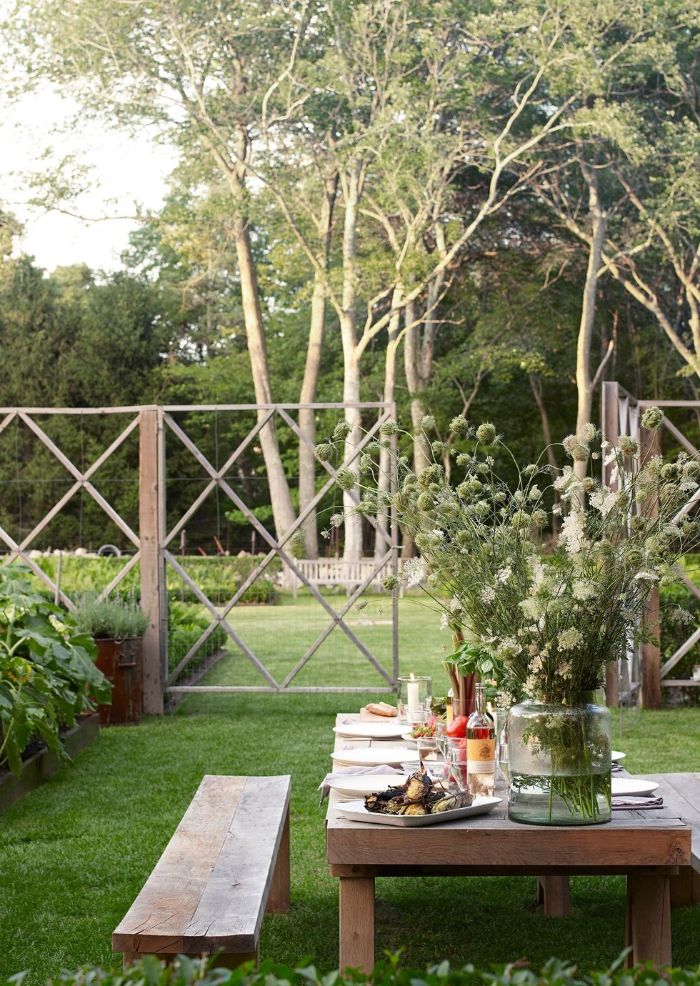 Build your own fire pit
Fire pit create such a nice and relaxing ambience. What's more, they can be the perfect spot for yourself and your family to relax during those cool summer nights. The good news is that you can build your own fire pit. What's more, you don't have to break the bank in order to do it. So, look at a few tutorials and start building. Then, add a few lounge chairs or even just cushions around it and you are all set. This will be your favorite spot in your entire house. Trust us!
A fire pit creates an amazing, relaxing ambience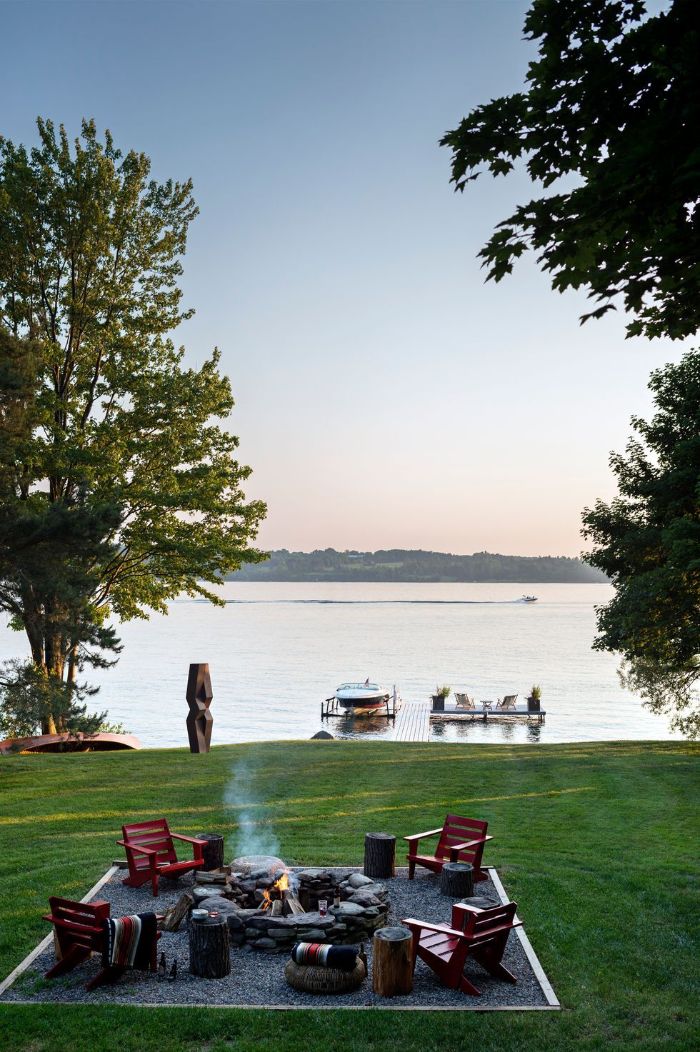 Invest into long lasting garden furniture
Listen, if there is one thing you need to spend money on, it's garden furniture. Once again, you don't have to break the bank and buy super expensive furniture or even whole sets of them. All you need is two or three garden lounge chairs and you are all set. Make sure they are made of a material which doesn't mind staying in the cold or rain. Also make sure that their cushions are removable, so that you can keep them inside if the weather is bad. That way this will be a long term investment. Just pick a spot in your garden, preferably with some natural shade and place them there. This will be your lounge area made with little effort and on a budget.
Investing in good garden furniture is important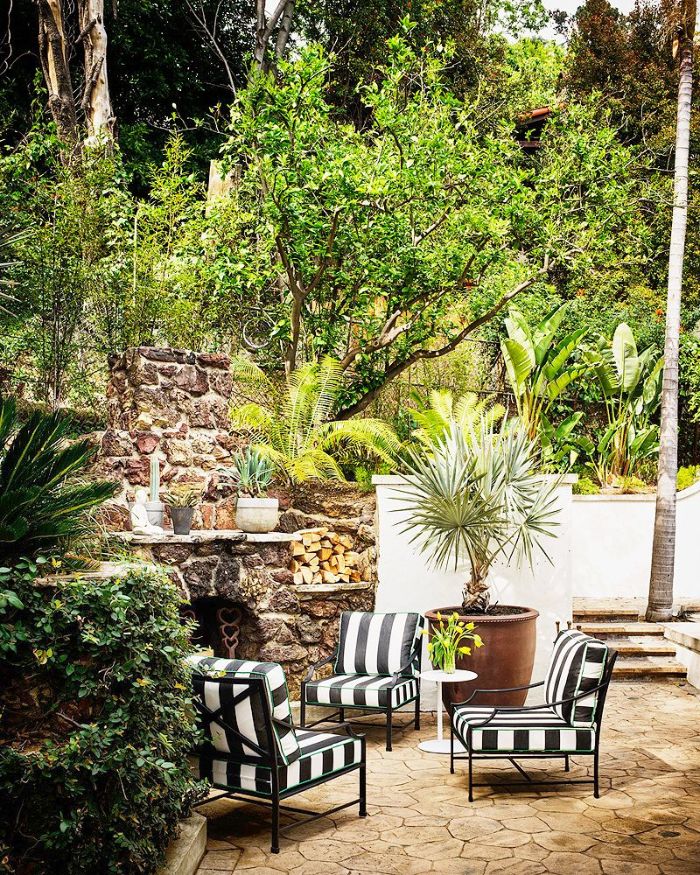 Small backyard design ideas
IF you don't have a lot of space that doesn't mean that your back yard can't look modern and trendy. Once again you can invest in garden furniture, just make sure that they are not too much for the space you have. You can center them around a fire pit or a small table. Another option is to get a hammock and create a backyard with a boho vibe. If you have two tall trees which are close together you can hang the hammock on them. If not, you need to buy one with a stand. Either way this will still be a super trendy backyard, even if it is small.
Just because your back yard is small, doesn't mean it can't be trendy and modern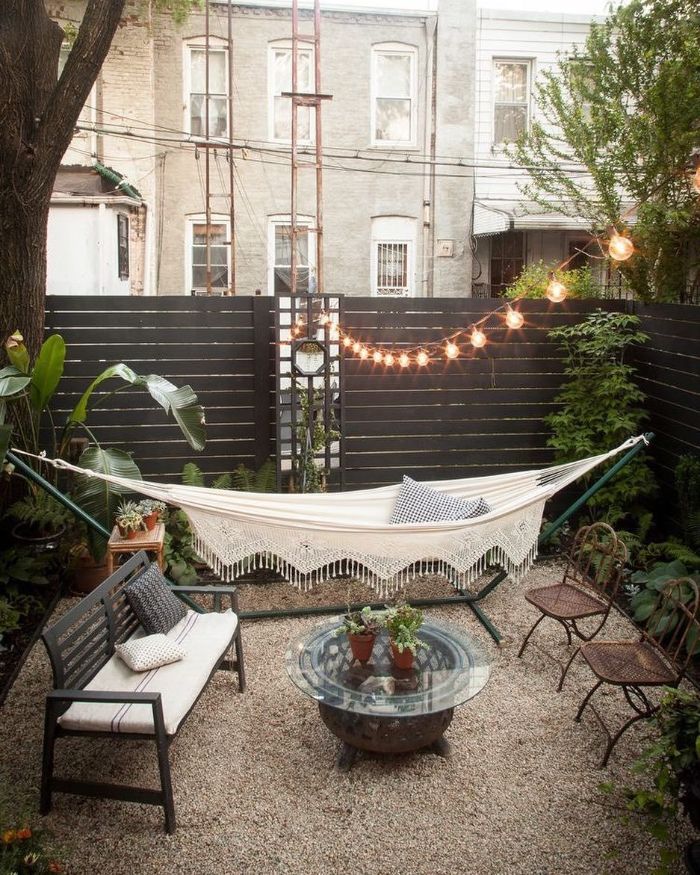 Backyard design ideas for large space
If you have been blessed with a large back yard than you are lucky. However, a large back yard might also mean a bigger investment. The good news for you though is that once you invest in it, you will have an amazing space which you can show off in front of all of your guests.
Install a pool
Pools can be expensive, but if you have a large yard, it is almost a crime not to have one, especially if you live some place where it is hot year round. Set up the pool so that you have enough space around it for lounge chairs. What's more, you can even situated it next to an outdoor bar or kitchen. That way, you can go straight from the pool to your cocktail in no time.
Investing in a pool is a big decision, but it is worth it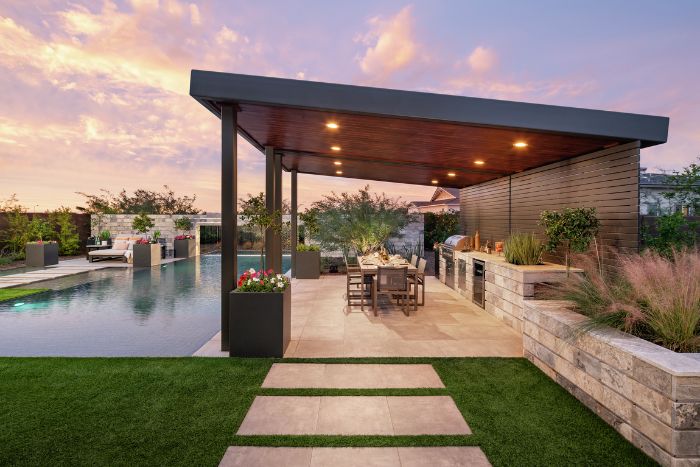 Create designated areas
Pool, lounge area, outdoor kitchen, outdoor bar. If you have a big enough back yard, you will have space for all of these. What's more, having all of these designated areas will make your back yard the perfect place to throw a party. Separate the areas with flower beds or stone tiles and make sure you have enough lighting everywhere.
Having a large back yard give you a lot of freedom for decoration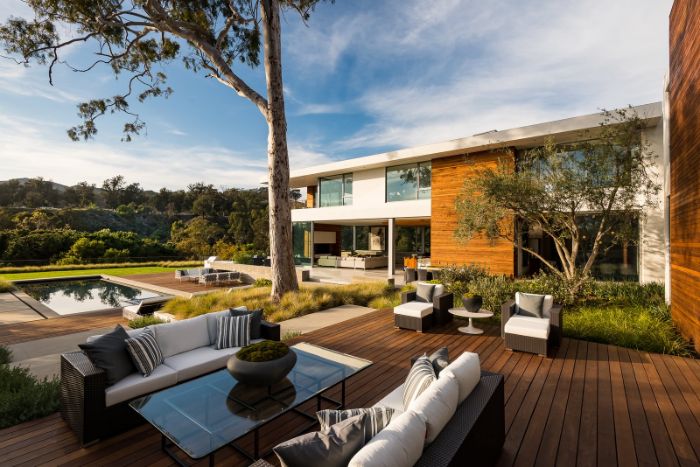 Make your garden furniture your centerpiece
For a large backyard, good furniture are of utmost importance. That is exactly why we advise you to spare no expenses. For a good lounge area invest in a garden set with sofas, lounge chairs and table. You can take it even further and invest in swings like the ones shown in the photo below. This will make the area the centerpiece of your back yard and will be super comfortable and relaxing any time you need to kick back and enjoy some free time.
Invest in good garden furniture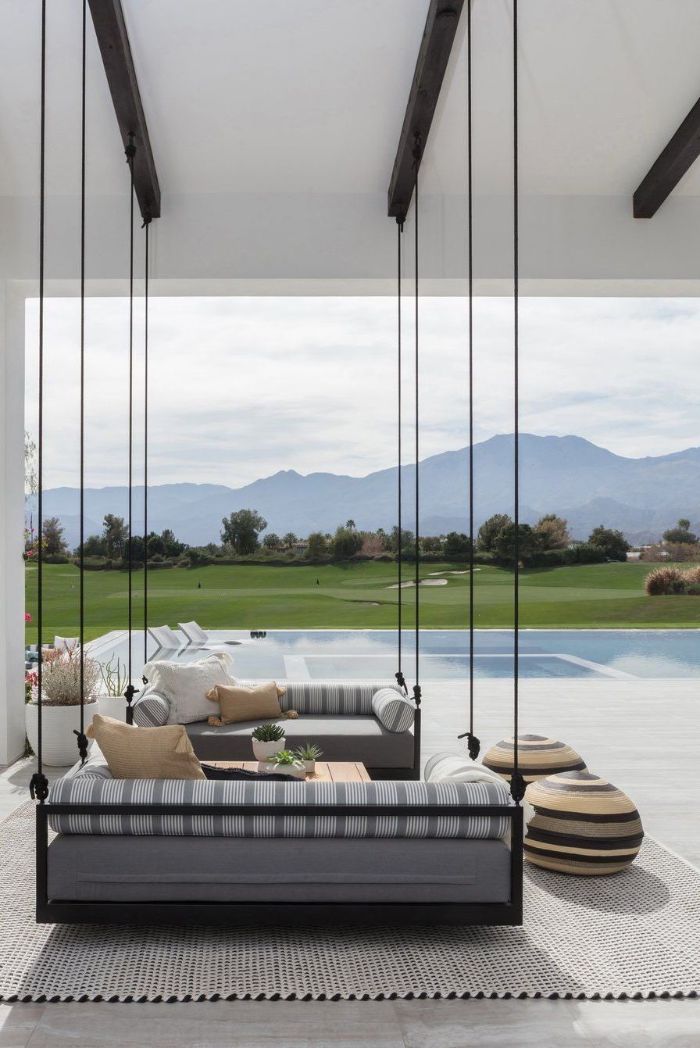 Now keep browsing to find even more inspiration for your backyard design ideas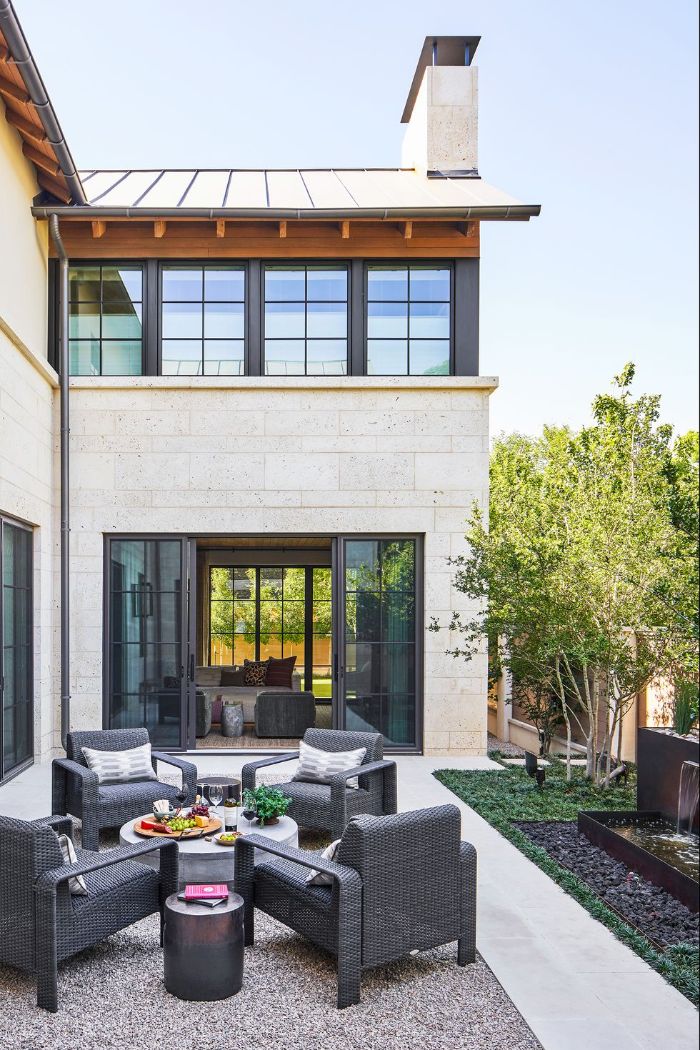 All that your lake house's backyard needs is a fire pit and a seating area around it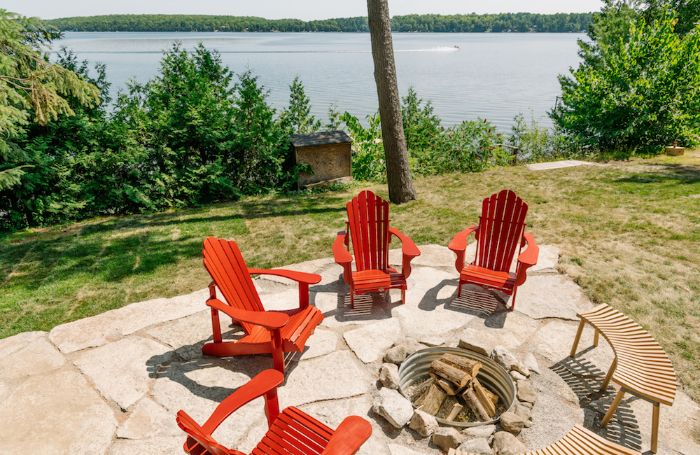 An outdoor bar with a barbecue is the perfect party spot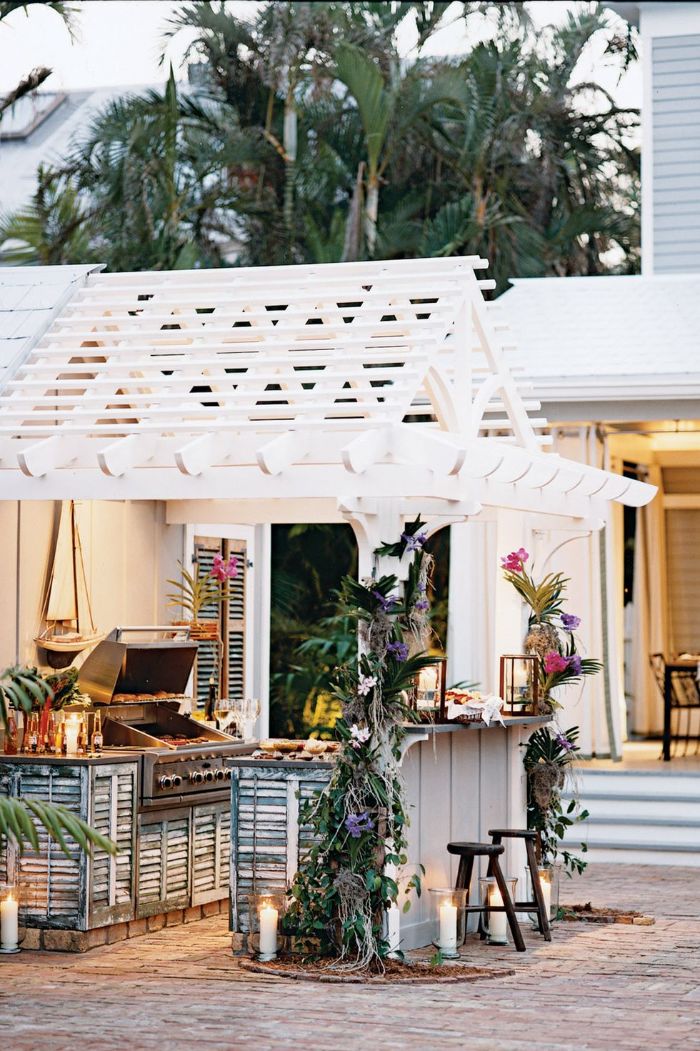 Designate areas with a rug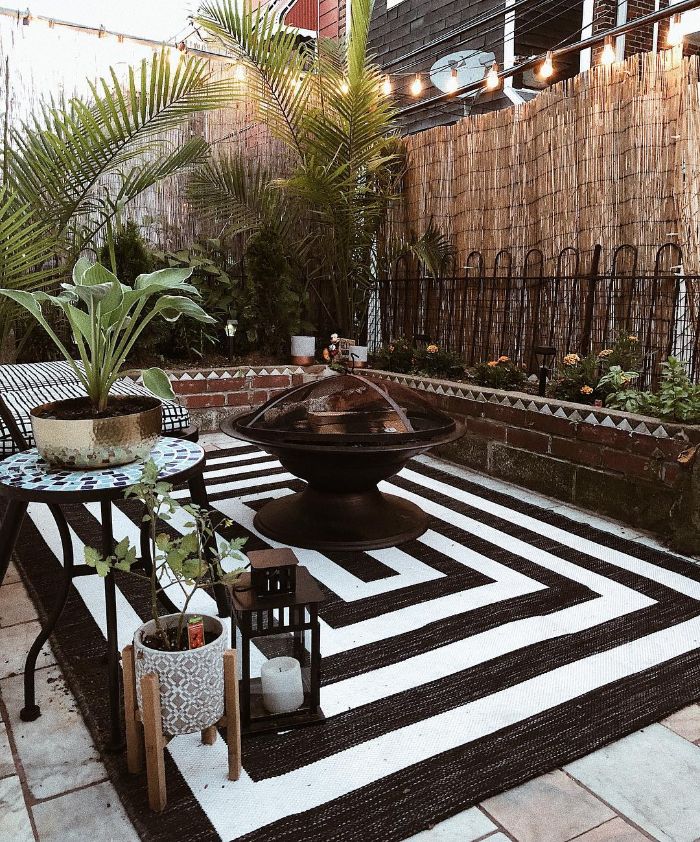 Install a pergola for some shade and privacy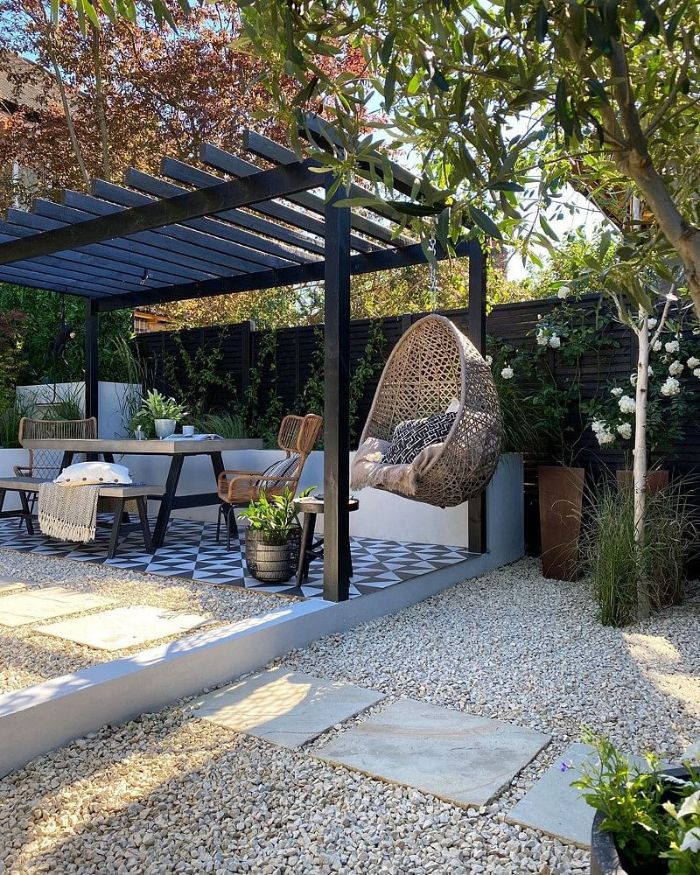 Use fairy lights, solar lamps and lanterns for lighting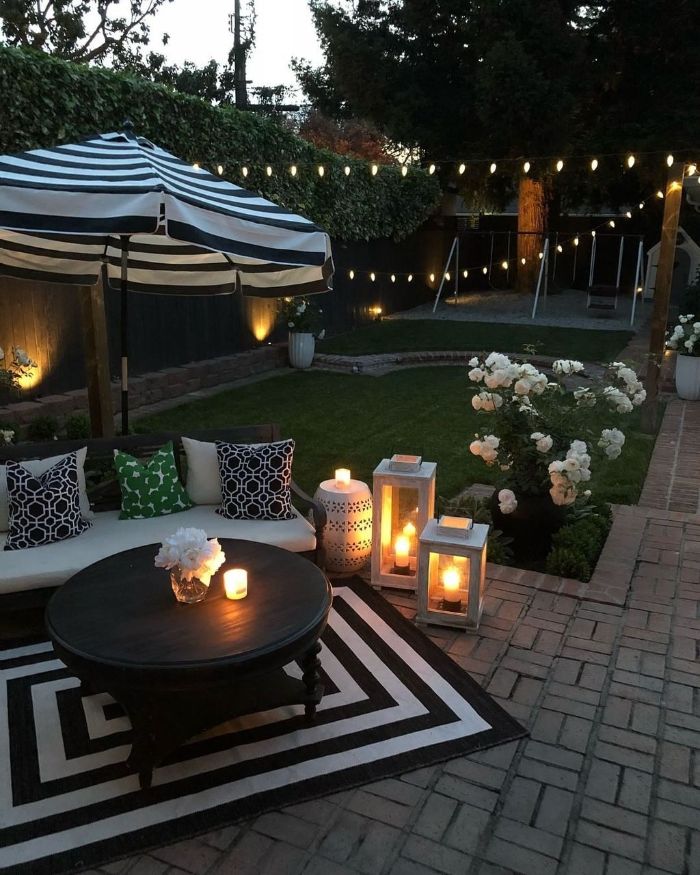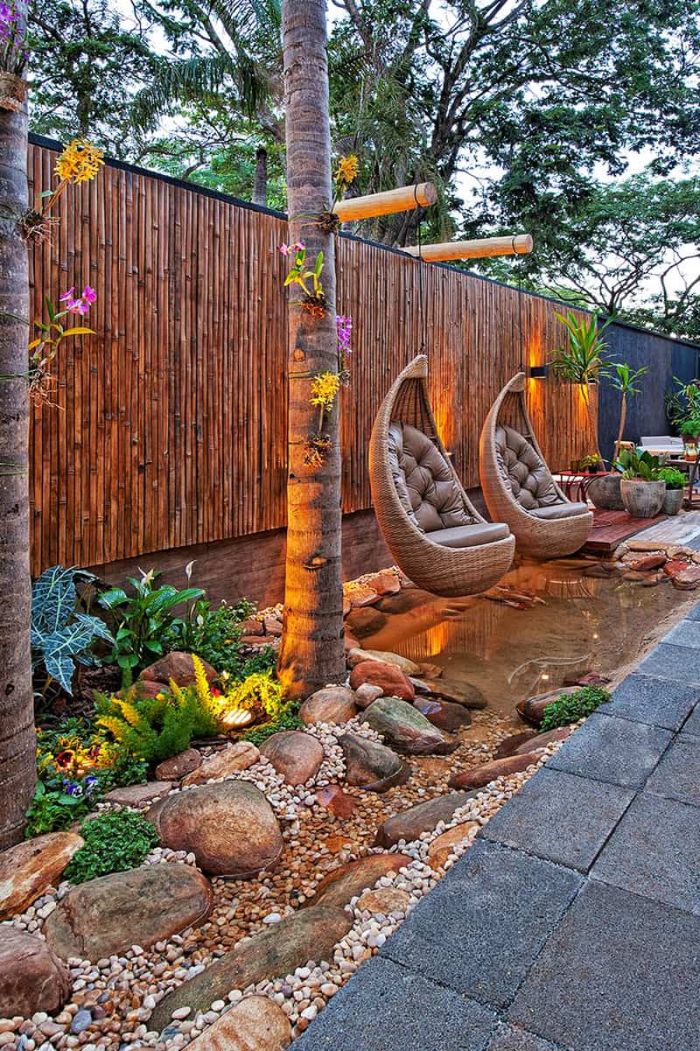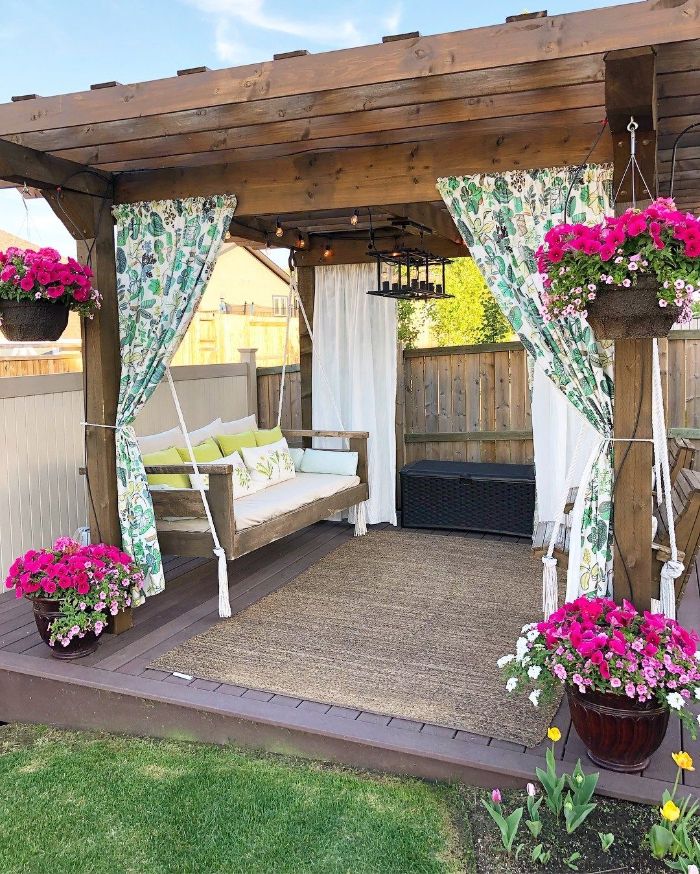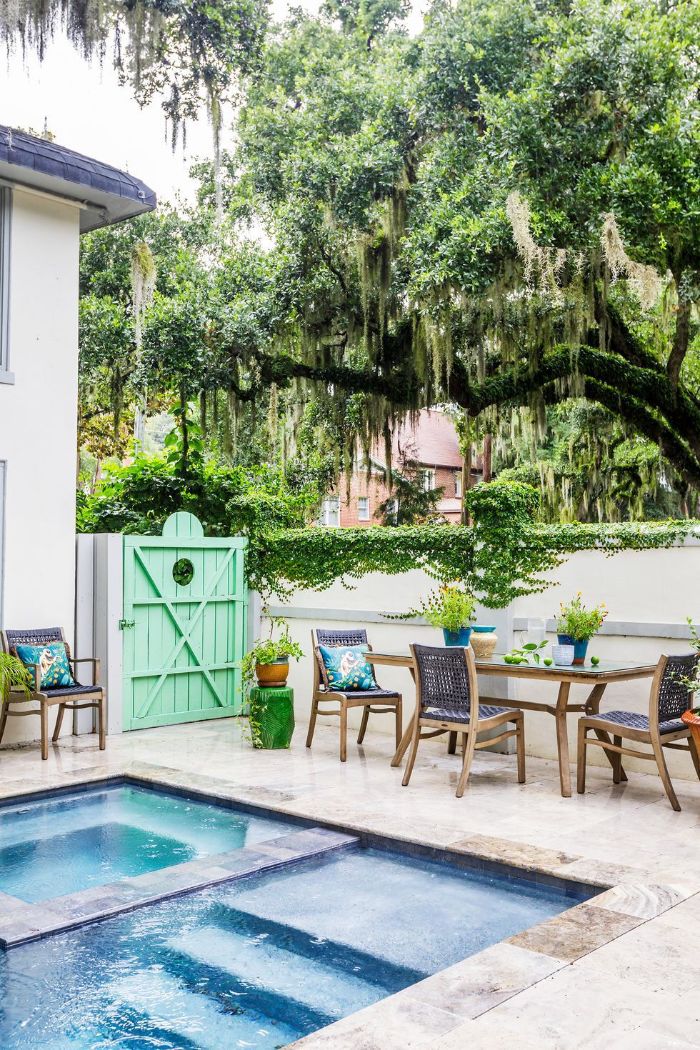 Keep things simple with a minimalistic backyard design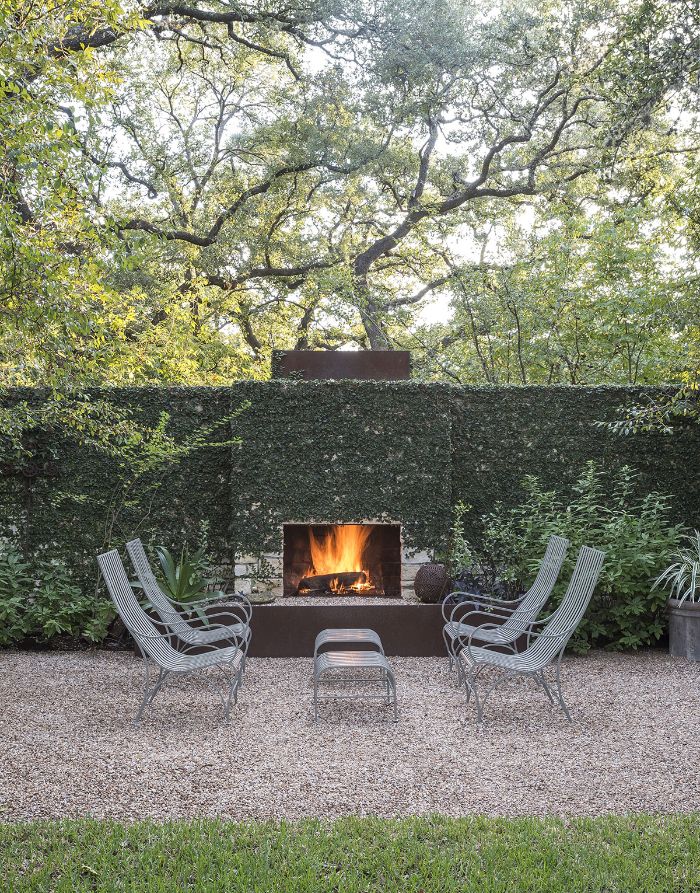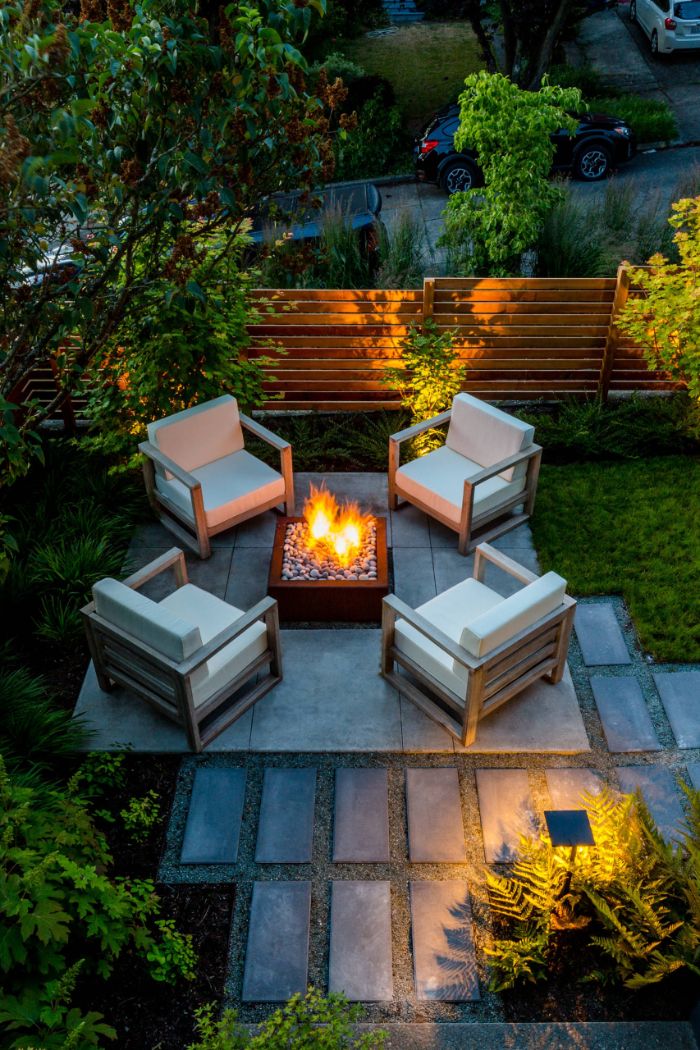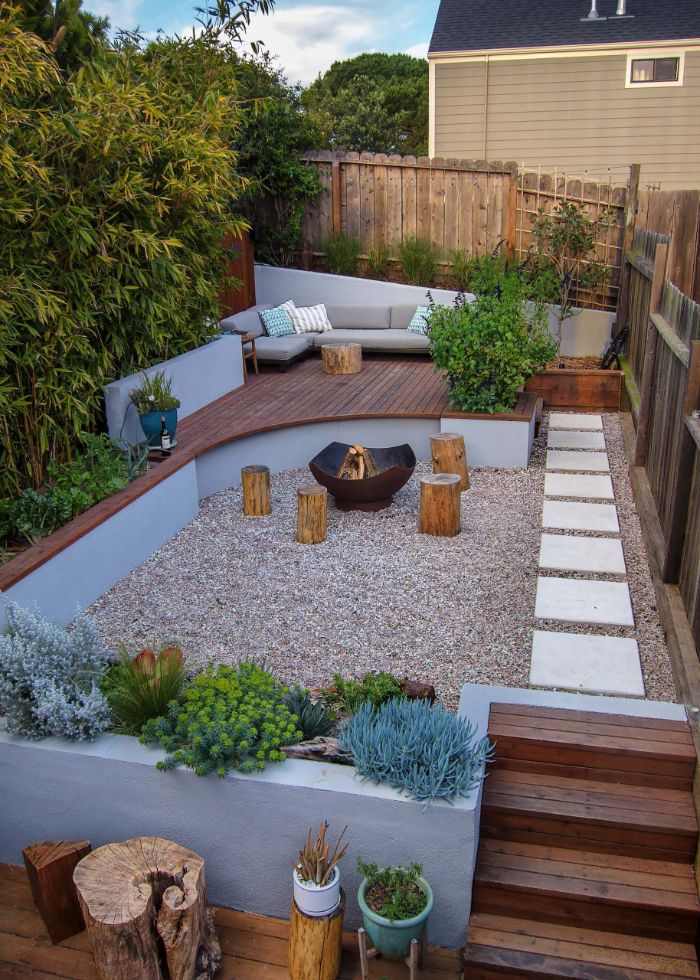 Use natural materials such as stone to blend with the nature around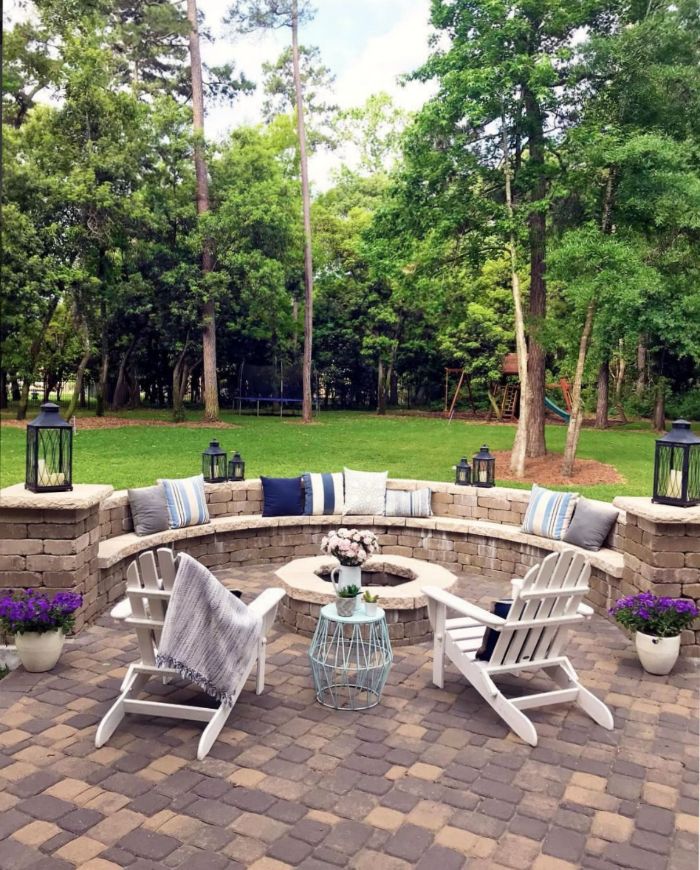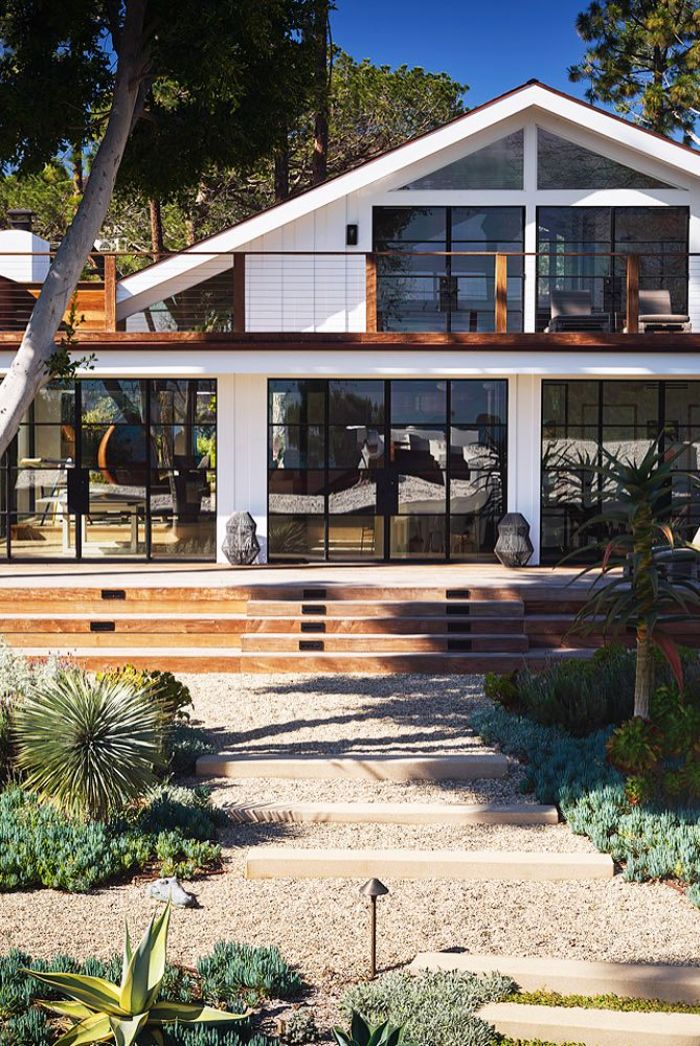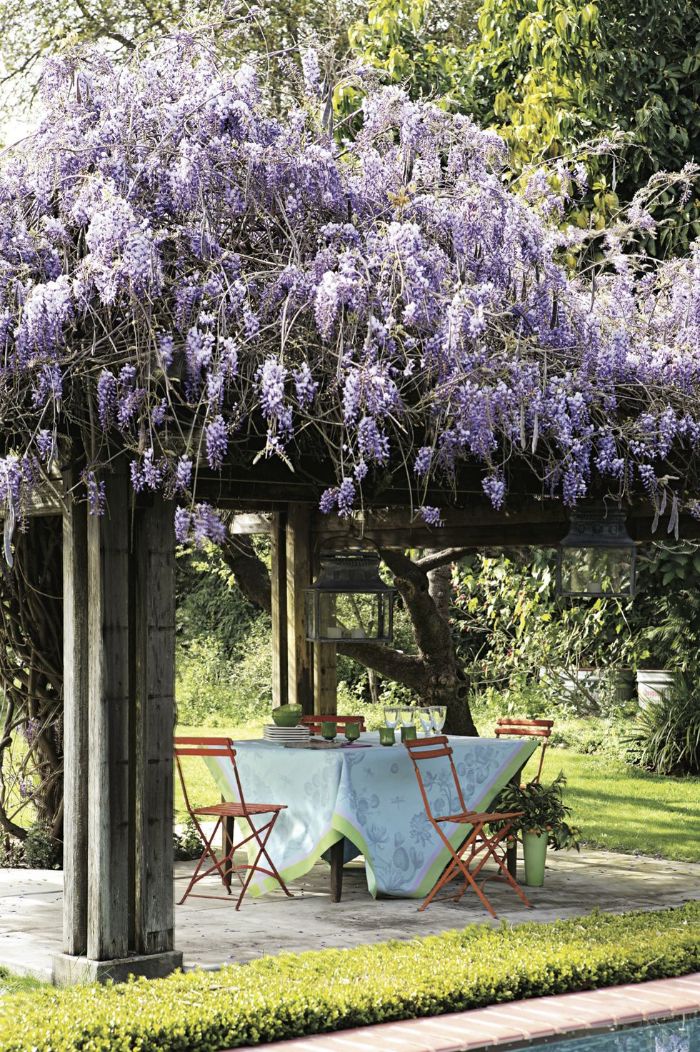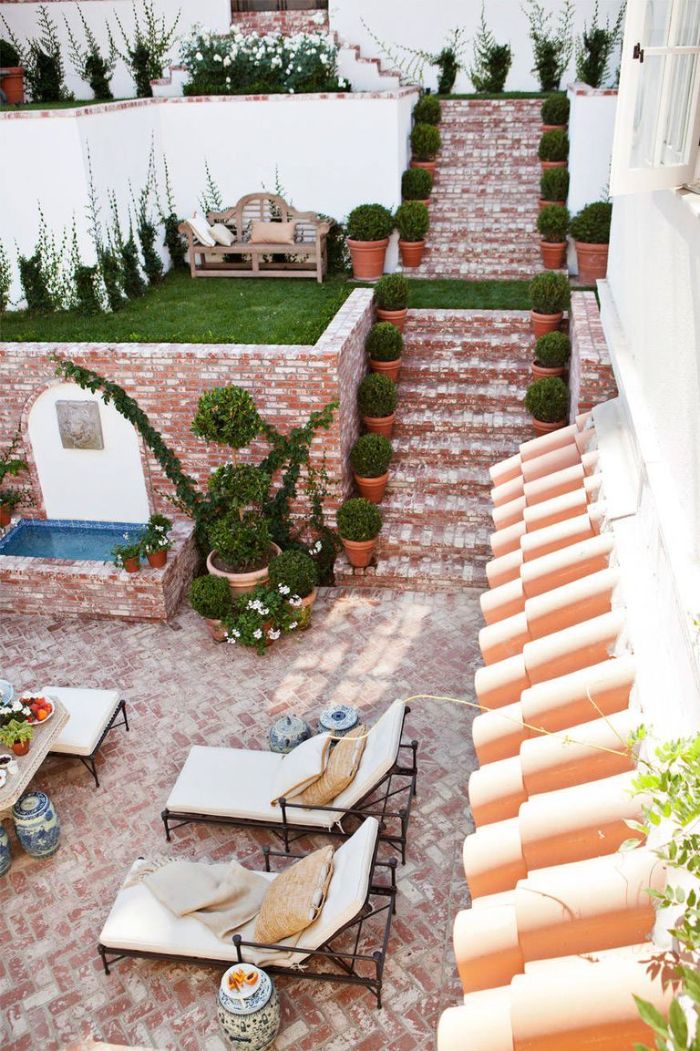 If you don't have enough space for a pool you can always install a water fountain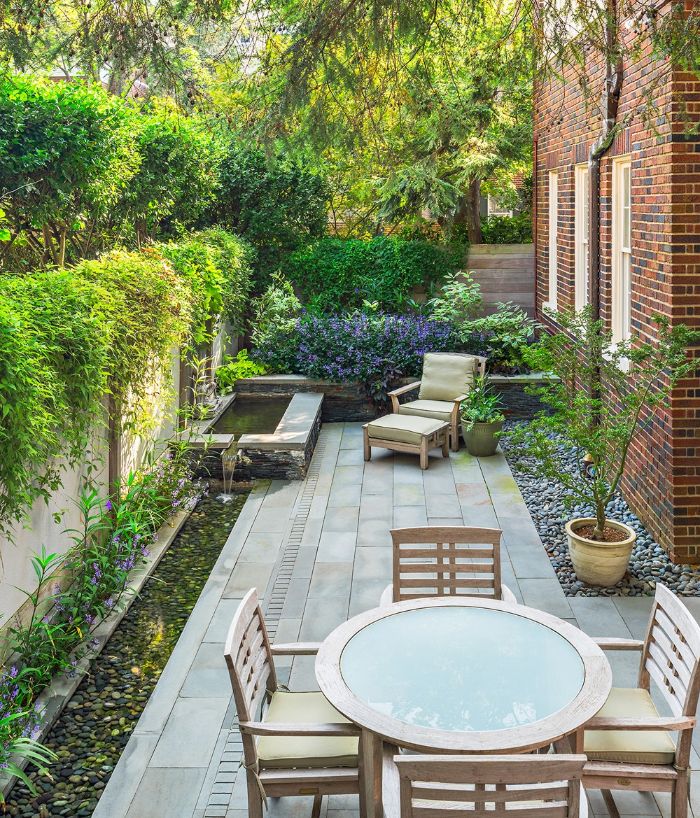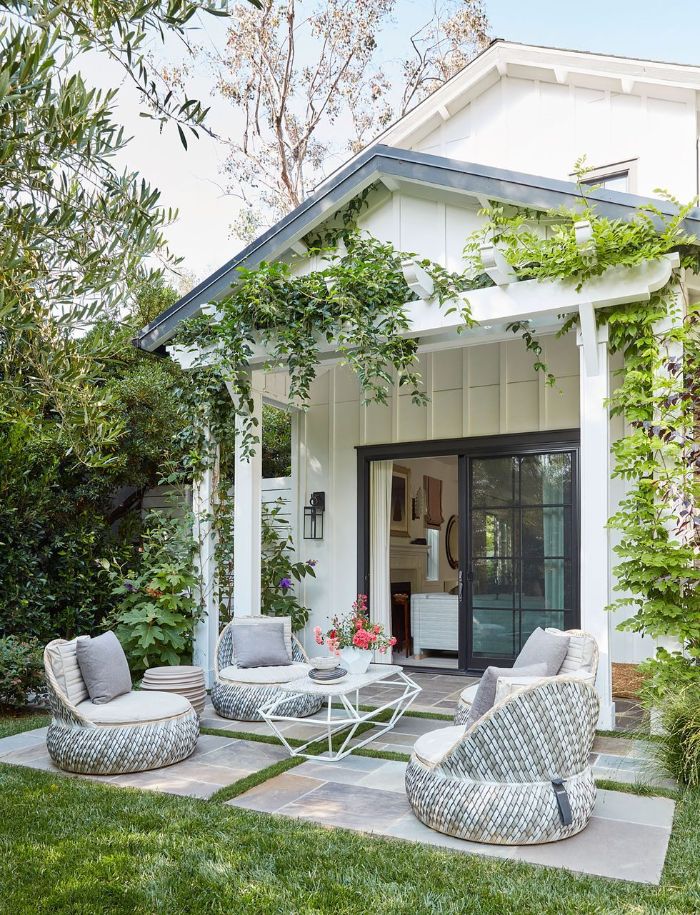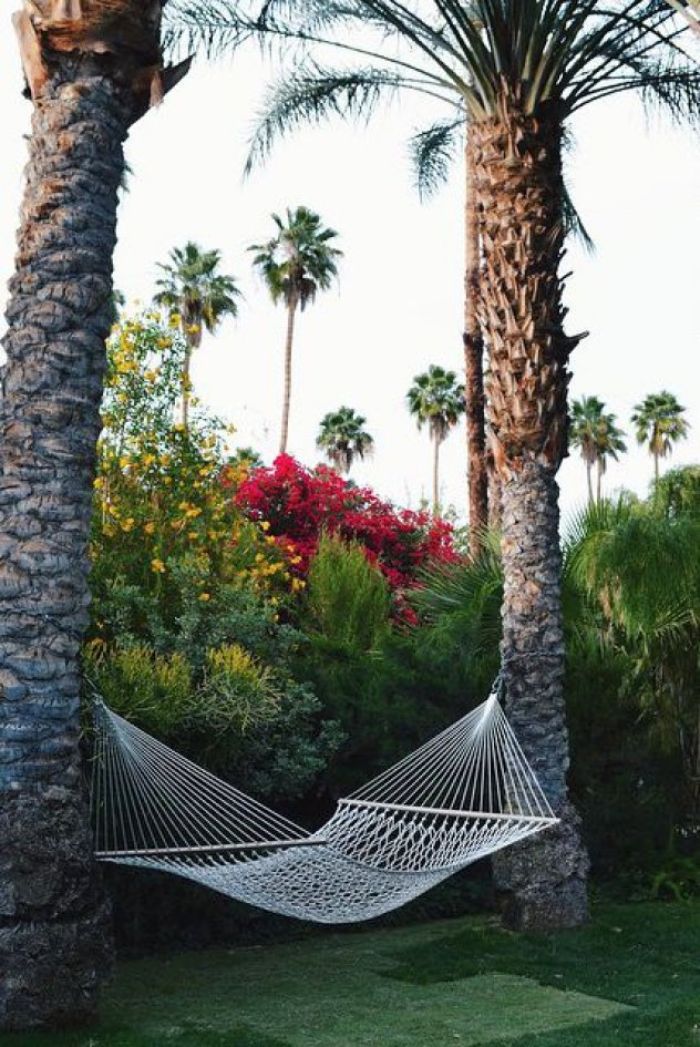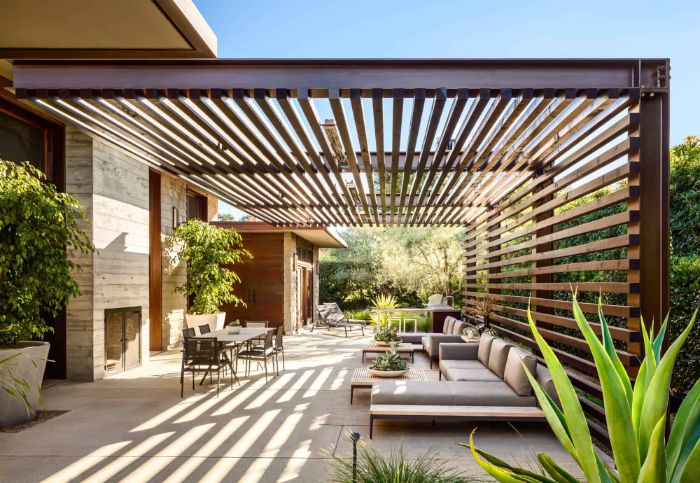 Designate areas with rugs and separate them with wooden separators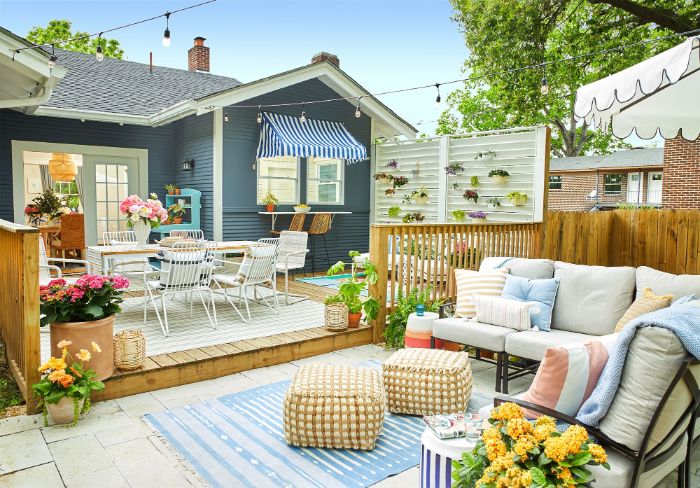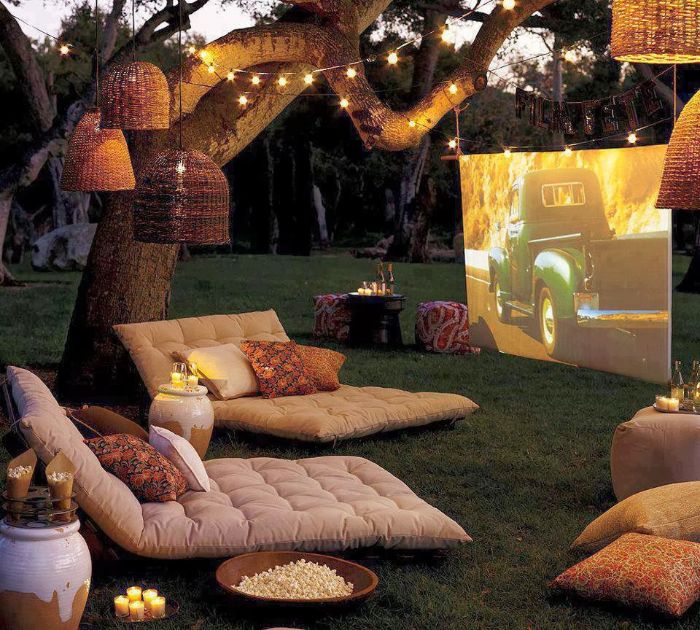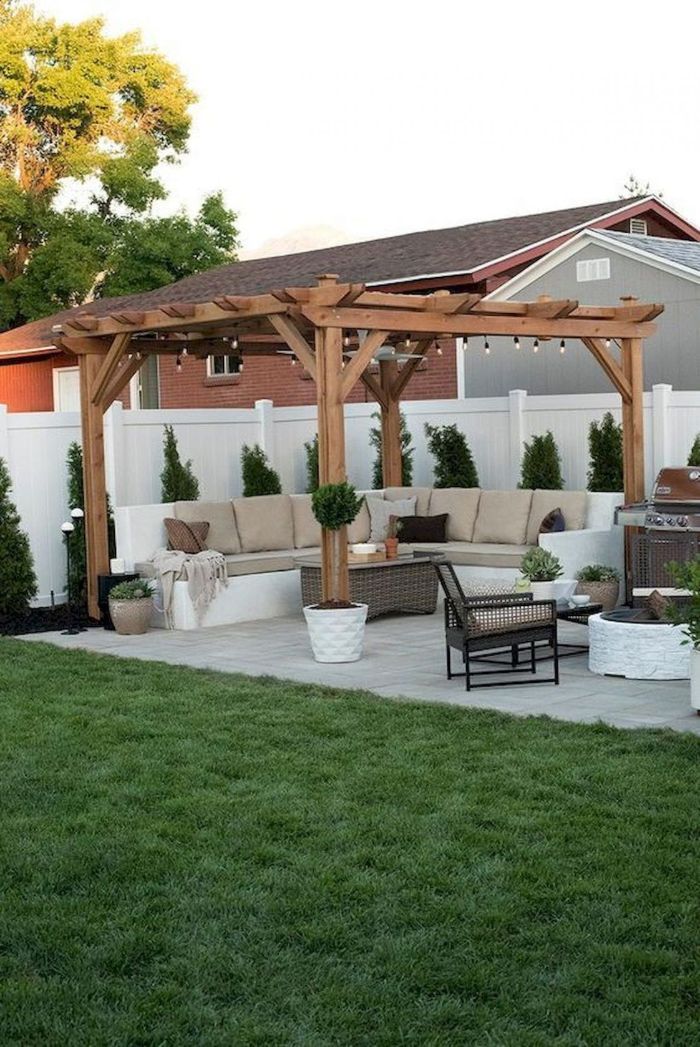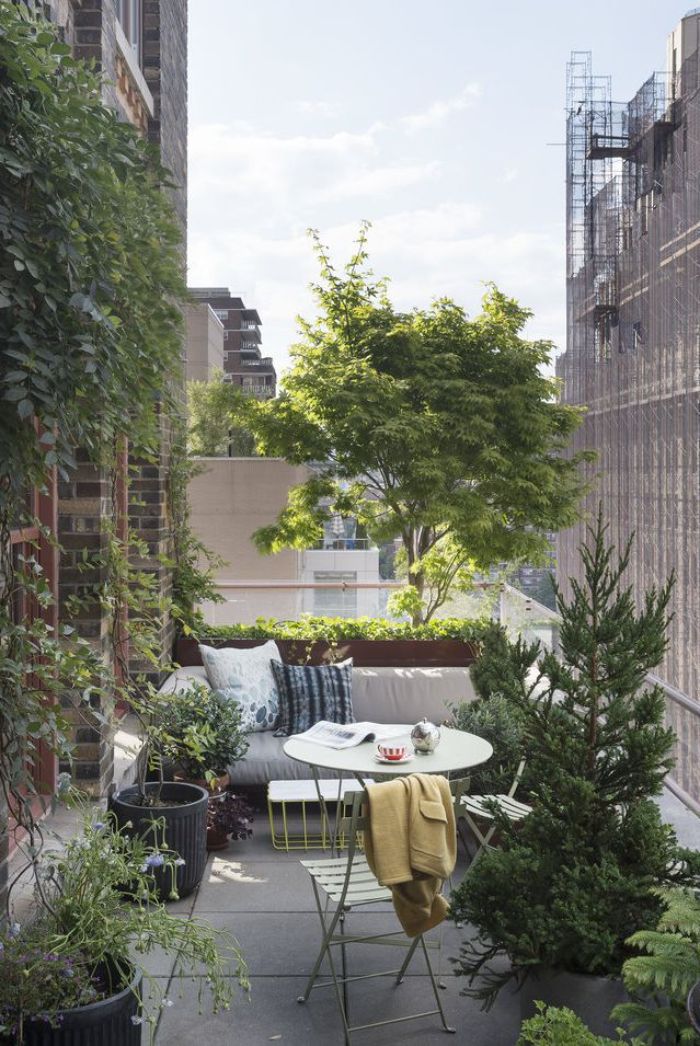 Plant flowers for a beautiful romantic look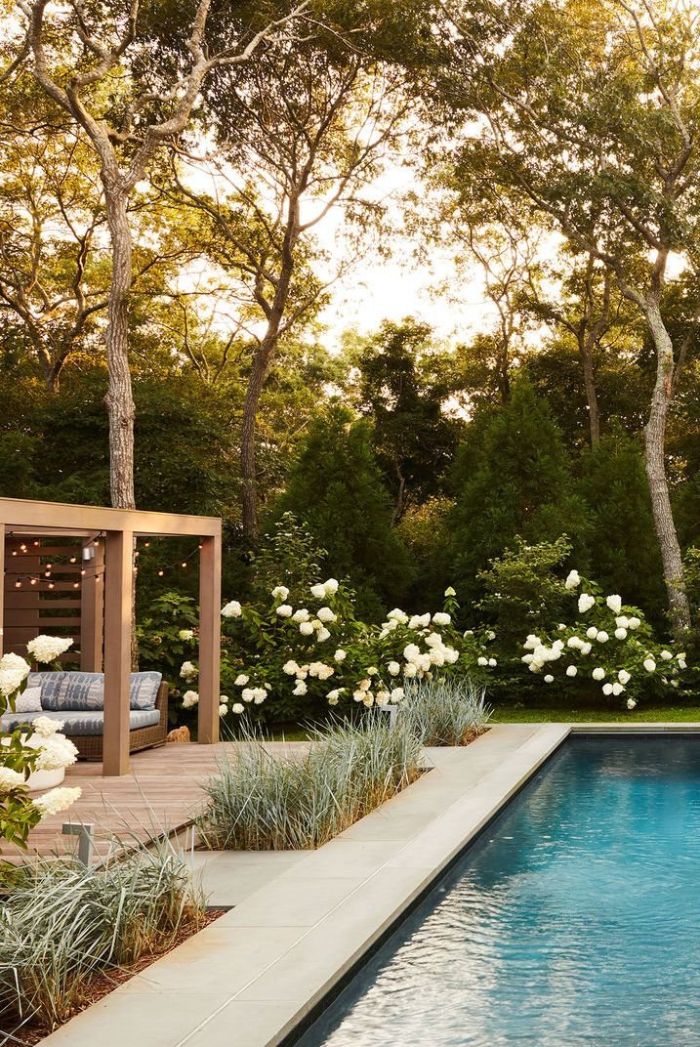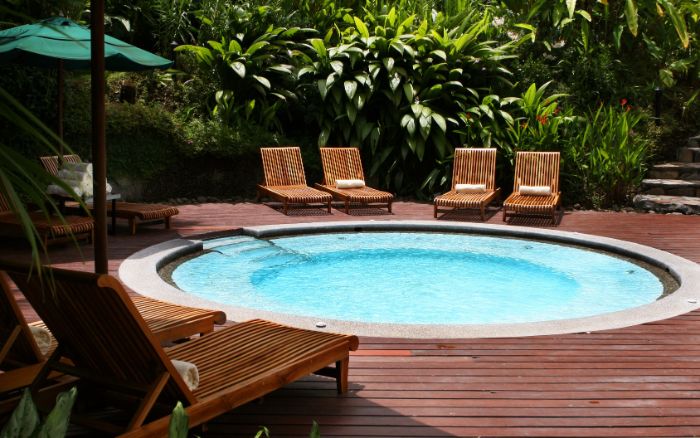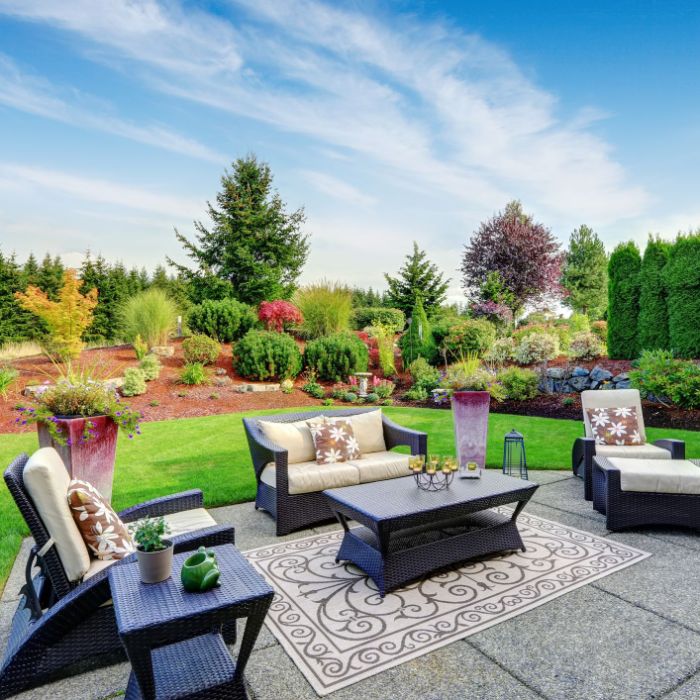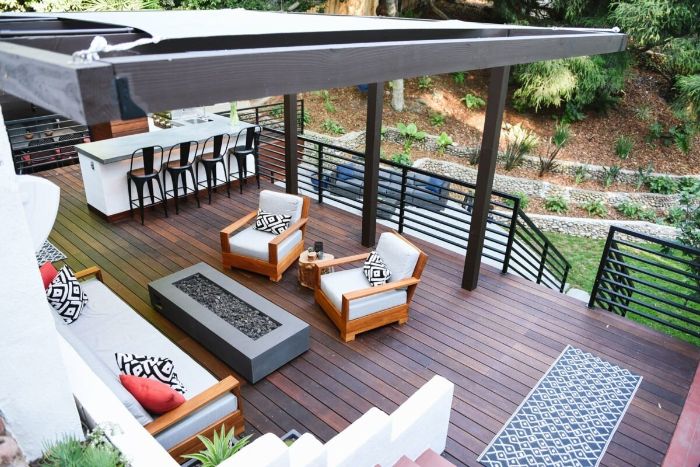 Use the natural shade that the trees in your backyard provide