Real Tree Trimming & Landscaping, Inc Offers Award-Winning Tree Service in Pompano Beach
Pompano Beach, Florida – Real Tree Trimming & Landscaping, Inc has received numerous awards, including Angie's super service awards and positive online reviews. The company traces this success to its provision of quality tree service in Pompano Beach since 1993. These services are available to homes and commercial properties, including apartment complexes, condos, schools and colleges, and golf courses and country clubs
Real Tree Trimming & Landscaping, Inc arborists are certified by the International Society of Arboriculture. This body is responsible for meeting the professional needs and stakeholders' demands by offering members with advanced certificate curricula. The arborists are also members of the ACSA (American Society of Consulting Arborists).
Another quality assurance the company employs is using state-of-the-art machinery and equipment. This, added to the arborist team's experience and skills in using the latest techniques, places the company in a better position to offer prompt service at affordable rates.
The certified arborist offers tree consultations, including tree appraisals, providing arborist letters and reports, tree valuation, tree permitting and mitigation, and conducting tree risk assessments, site evaluations and tree inventories. They also review landscape plans, conduct tree preservation plans for land development and construction, assess hurricane tree impact, and follow up with tree-related insurance claims.
The tree specialists offer tree pruning services, including tree trimming, tree thinning, tree crown reduction, tree canopy lifting, and hedge trimming. These services enhance and restore the beauty of Pompano Beach trees, control their size, eliminate structural defects inhibiting their growth, and manage diseases. They also increase light and airflow and reduce property damage and other hazards resulting from falling branches.
Real Tree Trimming & Landscaping, Inc develops a customized plan for the overall health of each property's trees. With this strategy, the arborists conduct a comprehensive assessment, including inspecting the tree for pests and diseases, tree roots, and the soil's health. They also enhance landscapes by offering tree planting services conducted by landscape designers and using quality nurseries. Before planting the trees, they consider various factors, such as climate conditions, root restrictions, power lines and other obstructions, light and wind exposure, canopy space, soil depth, pH, and texture.
The team at Real Tree Trimming & Landscaping, Inc offers solutions for dying, damaged, infested, and encroaching trees through their tree removal and tree limb removal services. They also offer stump removal techniques, such as stump excavation and stump grinding at Pompano Beach. In addition, the arborists provide emergency tree removal, tree trimming, yard clean-up, and storm damage control and assessment.
To schedule a free consultation, contact the crew at Real Tree Trimming & Landscaping, Inc by calling (954) 957-9540. Visit the company's website to learn more about the services provided. Their office is located in Pompano Beach, Florida, United States.
Media Contact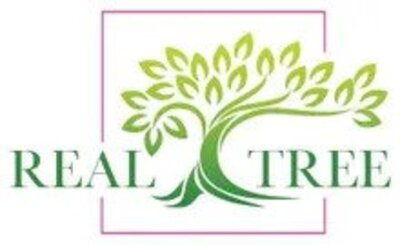 company name
Real Tree Trimming & Landscaping, Inc
Contact name
KirkRobertson
phones
(954) 957-9540
City
Pompano Beach
State
FL
post code
33069
Country
United States
site
https://www.realtreeteam.com/