Real Tree Trimming & Landscaping, Inc, a Team of Reliable Tree Service Professionals in Pompano Beach, FL, Offers Free Quotes for each Service
Pompano Beach FL: Real Tree Trimming & Landscaping, Inc is an award-winning company offering free quotes to clients interested in tree trimming services. The tree service professionals are well versed in trimming techniques that go a long way in mitigating storm damage, controlling tree diseases, and resisting infections. They also follow all the local and national standards required for each service.
The reliable company also offers smooth, safe, and quick tree removal Pompano Beach. Whether the homeowner wants the tree removed because it can damage the house or has a disease, the company follows advanced techniques. In addition, the team uses the right tools to carefully remove the branches and lower the limbs — without causing any damage to the property.
Property owners interested in planting trees can get assistance from the certified arboriculturists. Apart from digging holes and sowing samplings, they help the client identify the best species. They also provide check-ups on young and old trees. While inspecting a tree is a requirement in most localities, it is one way to ensure it is healthy and does not pose dangers to people and property.
In addition, the company works with commercial clients interested in keeping their landscapes neat. Whether they are shopping centers, golf courses, country clubs, public parks, or apartment complexes, the team is committed to giving them the best advisory services on keeping their landscape looking great, especially by taking care of trees.
Real Tree Trimming & Landscaping, Inc is also dedicated to producing a comprehensive maintenance plan. The service is key in ensuring shrubs and trees are an asset rather than a liability. Other services they provide include light and security camera clearance, proactive pruning to increase the property's curb appeal, and identifying potential hazards.
The team also helps clients with comprehensive tree risk assessment and site evaluation. After the appraisal, the company provides reports that can be used across the state. While most cities in Palm Beach do not require the client to have a permit for tree removal — once it is deemed unwell by an arborist — the team always writes a letter attached to the assessment just in case.
While commenting about their services, one happy client noted: "I am so glad someone gave me Kirk's number at Real Tree to give me an estimate on trimming/pruning my trees. He was able to meet me the same day and walk my property and took the time to explain what we could do with my large black olive tree that had overgrown and some other trees as well."
Homeowners and commercial clients interested in tree services can contact the professionals at (954) 957-9540 for a free quote. Real Tree Trimming & Landscaping, Inc is located in Pompano Beach, FL, 33069, US. Visit the website for more about their Pompano Beach office.
Media Contact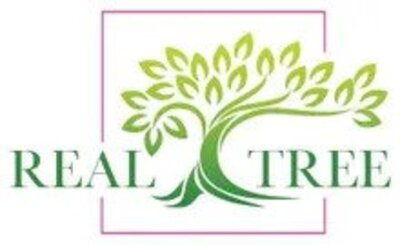 company name
Real Tree Trimming & Landscaping, Inc
Contact name
KirkRobertson
phones
(954) 957-9540
City
Pompano Beach
State
FL
post code
33069
Country
United States
site
https://www.realtreeteam.com/