From Firefighter to Landscaping Pro
Lance Lanier standing in front of his work truck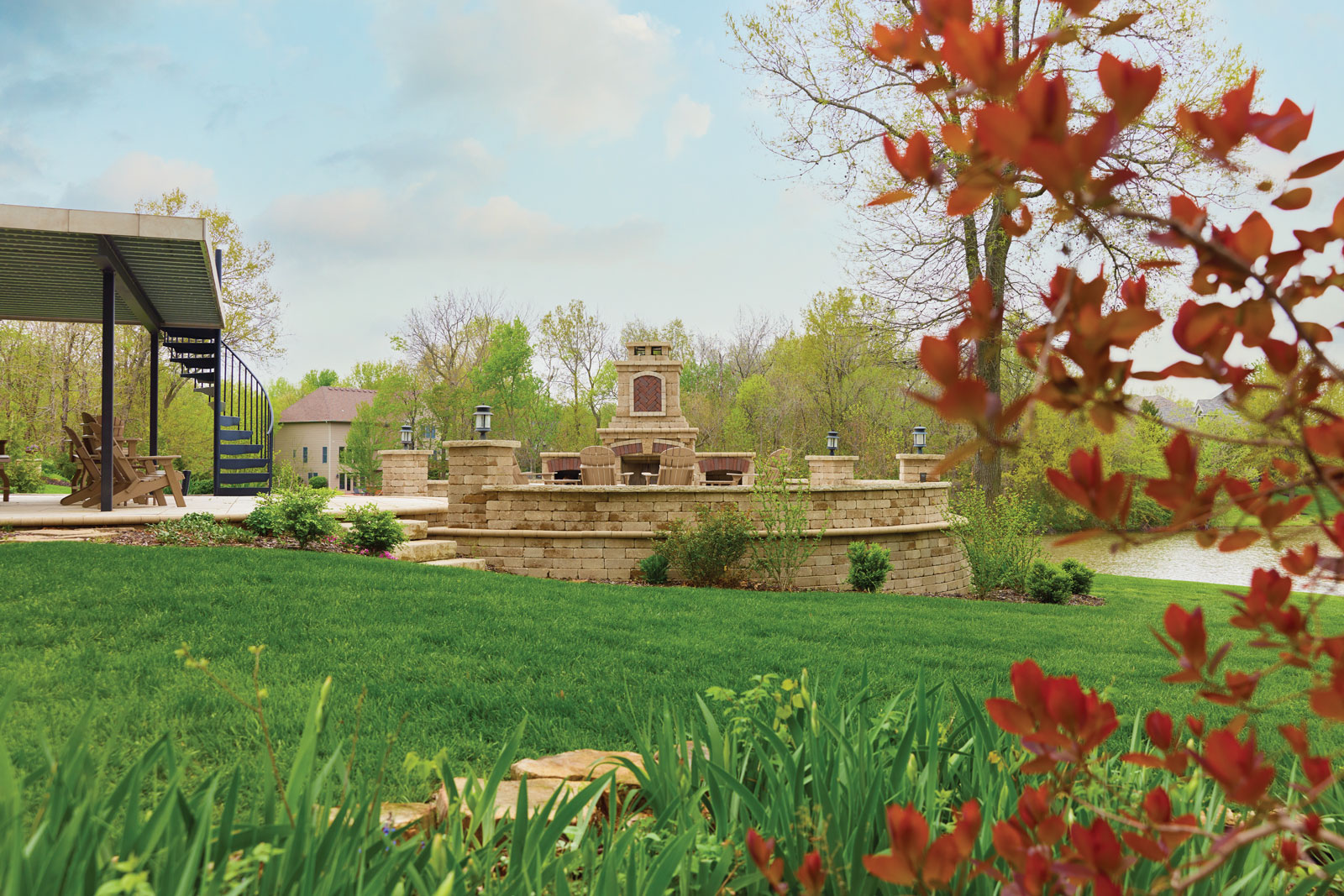 View-of-yard-and-patio-surrounding-outdoor-fireplace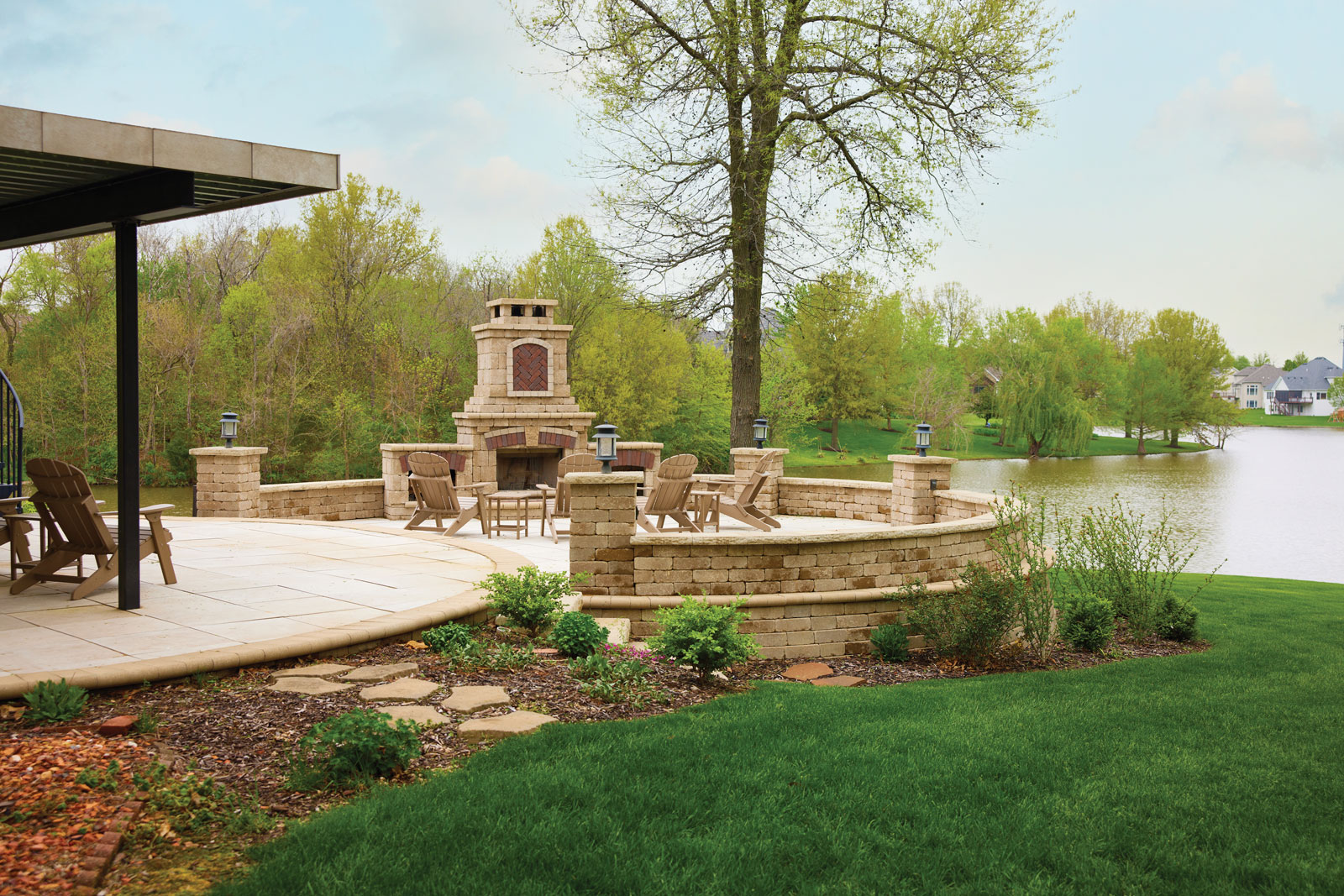 Outdoor-fireplace-and-patio-overlooking-the-lake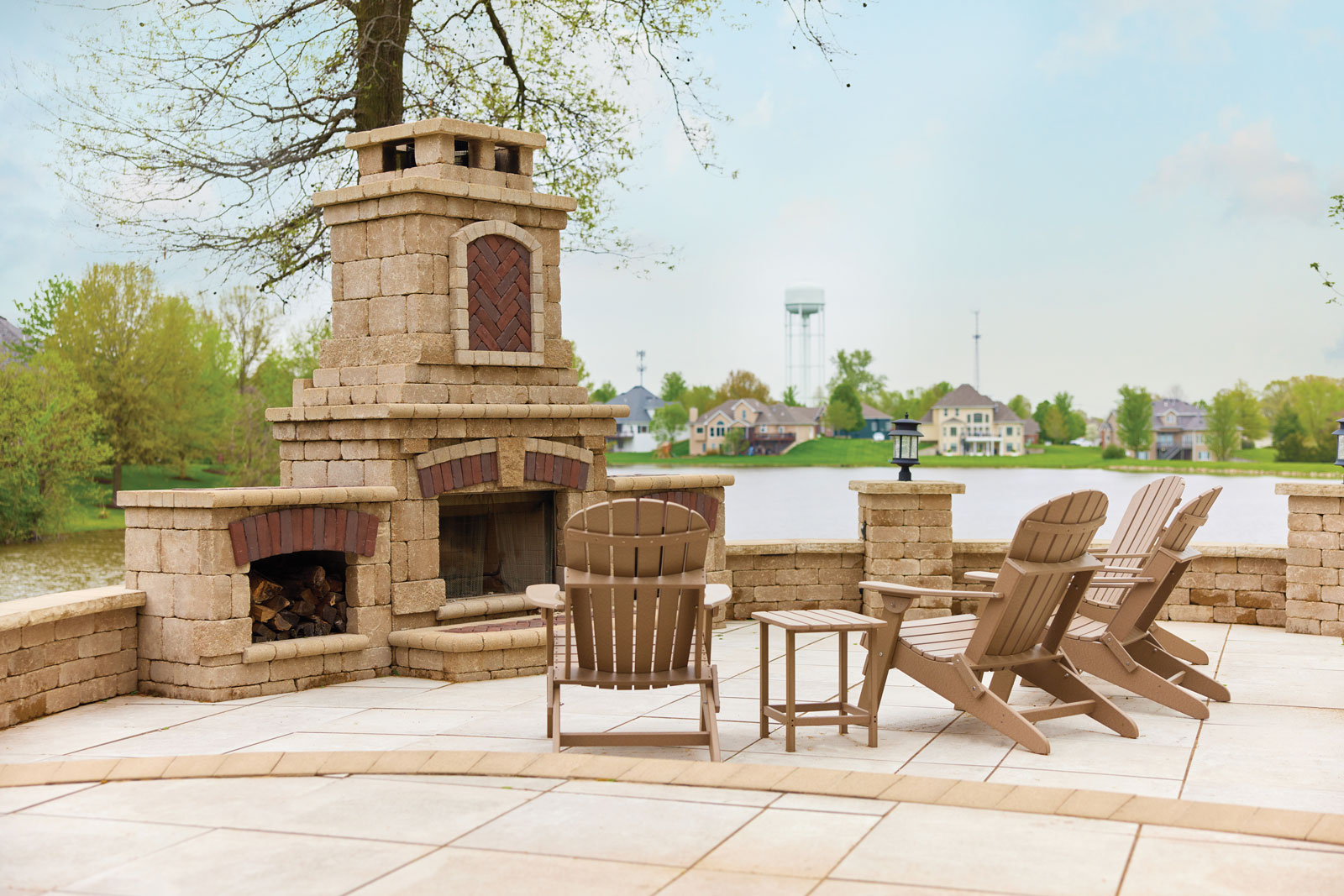 Wide-angle-shot-of-outdoor-fireplace-built-with-stone-and-brick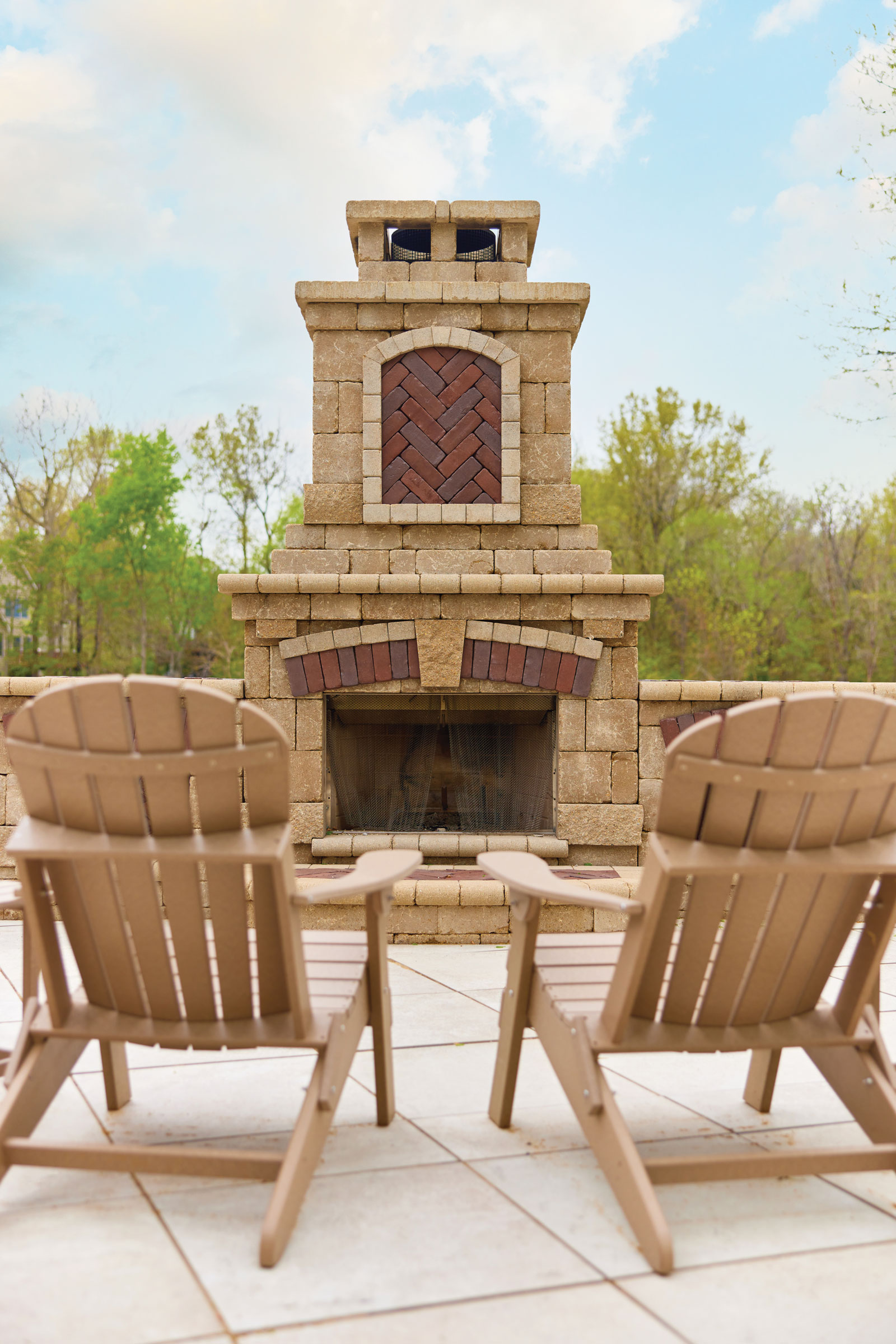 Front-view-of-fireplace-peeking-through-the-backs-of-two-adirondack-chairs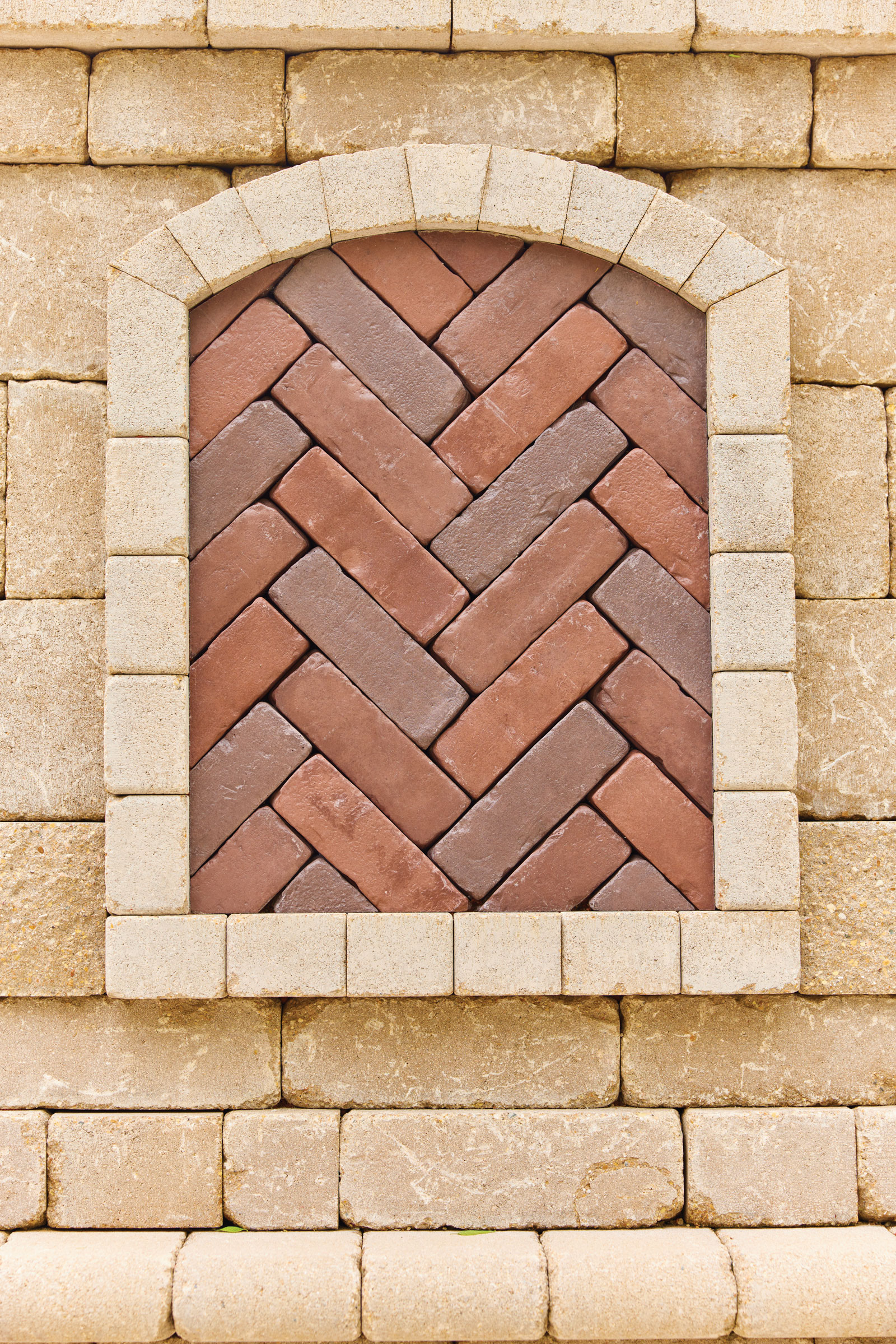 stone-work-of-an-arched-inset-of-herringboned-bricks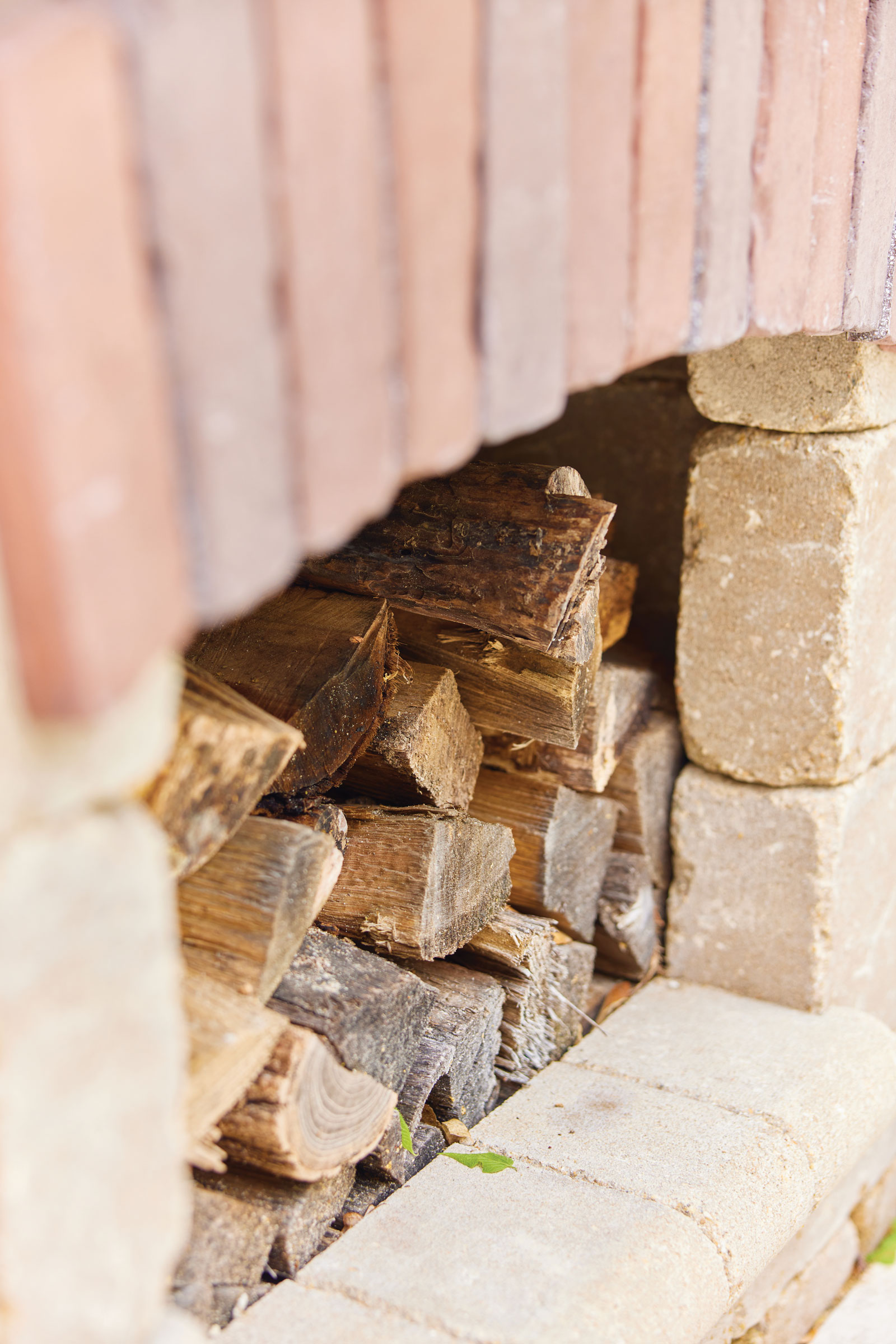 artistic-shot-of-wood-stacked-underneath-an-archway-of-bricks
Lanier Landscaping is transforming commercial & residential outdoor spaces in Mid-Missouri.

Lance Lanier's story is one of entrepreneurial spirit and a never-quit attitude.
In 2016, the then-COMO firefighter began a relatively simple landscaping business to help fill his free time. Today, that small project has grown into a "full commercial site-work/excavation, landscaping, pool & spa, maintenance, and design" business, according to the Lanier Landscaping Facebook page. In fact, LL took this publication's prize for Best Commercial Landscaping Business in both the 2018 and 2019 Top of the Town award competitions.
Lance grew up in New London, just south of Hannibal. He studied paramedicine at John Woods Community College in Quincy, Illinois, after which he worked as a medic in three different ambulance districts from 2010-2015 before coming to COMO in 2015 to join the fire department. He had also earned a fire science/firefighting degree from John Woods.
"Being a firefighter was my dream job as a kid," Lance says. "I always wanted to help people, and you're doing something different everyday." Lance says that the unusual schedule that firefighters work allowed him to start his own landscaping business in 2016. As a firefighter, he worked 24-hour shifts 3-5 five days per week; even though he was working an average of 70 hours a week as a firefighter, he had large chunks of time off to fill.
His family has a farm in Hannibal, and he grew up working with equipment and had worked a short stint at a landscaping business there. Lance was injured during a structure fire in 2017 and was released from CFD in 2019. As he recovered, he grew the landscaping business and added on a few other ventures. One of them, Deluxe Window Care, is a window-cleaning company that services MU and Boone Medical Group.
Lanier Landscaping began as just Lance and one other employee. Today, he employs 22 people and more than 30 during peak seasons. Whether you need a retaining wall, a jaw-dropping patio, lawn maintenance, leaf removal, or the outdoor kitchen of your dreams, Lanier Landscaping has you covered. Lance added pool installation to his service lines last October, something he'd been itching to get into for a while. Lance says the waitlist for pool installation is 2 to 3 years, likely spurred by the pandemic that has encouraged people to spruce up their homes after spending so much time there. Lanier Landscaping has doubled its revenue each year since launching, and tripled it in 2020 and 2021.
One of Lance's favorite projects was on a 30-acre property in Hallsville in which the company installed three ponds, a couple of roads, and moved some dirt to solve significant water drainage issues. Another cool project involved installing a wood-look porcelain patio with outdoor fireplace. Porcelain tile is more durable and water impervious than ceramic, so it will stand the test of time better.
Lanier Landscaping will move into a brand new location off of Grindstone Parkway near Club Car Wash.
Lance takes pride in his workforce. "I recruit family-oriented guys who can't work weekends because they have family obligations," Lance says. He and wife, Kim, have two young sons themselves. "I have some really high-quality people, which is why I feel confident tapping into these markets [like swimming pool installation]."
Lance always dreamed of doing something that helped people. With Lanier Landscaping, he gets to assist them and the places they live, too.