Eagle Project Adds Drought-Tolerant Landscaping to the Mission City Memorial Park
Steven Schroeder, 17, a San Jose resident, has been working with his Scout Troop 390, and sister troop Scout Troop 2390, to create drought-tolerant landscaping in Santa Clara's Mission City Memorial Park. So far, Schroeder and his team have created new landscaping spreading across approximately 38,000 sq. ft. of the cemetery. Schroeder settled on this project because he thinks it would have a long-lasting impact on the cemetery. Drought-tolerant plants require less water and therefore, will help save water.
"We planted at least 190 drought-tolerant plants in the cemetery," Schroeder said. "During this heat wave we are experiencing now, some of the plants died off. So we have also replanted some plants as well. This Eagle project took place over the course of this summer. Right now, I am waiting for the heat wave to pass before finishing the planting process. At present, we have over 25 plants to be replaced. I will hopefully be done with this Eagle project by the end of September."
Schroeder described some of the drought-tolerant plants he and his team planted.
SPONSORED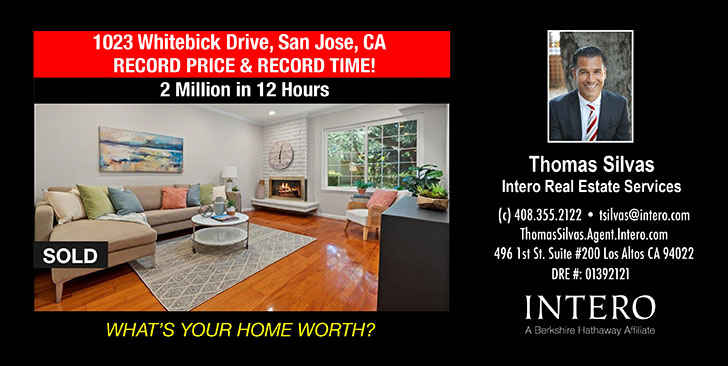 "We planted the Sambucus, the large bushes planted along the back fence of the cemetery," he said. "We planted the Myoporum, a kind of creeper plant that grows along the ground and makes a good ground covering. We planted some Mugo Pine, which are pine plants that grow fairly large. We also planted the Ceanothus diamond heights, a bush that would grow to about three to four feet tall. Its leaves have a lime or mint color."
"We bought the plants from a capital nursery wholesale store," Schroeder continued. "They came in the plastic pots. All we had to do was take them out, fluff them out to get the roots active, and we put them back in the ground."
According to Schroeder, during the summer of last year, he was working on an Eagle project for Trey Louderback, a former member of Scout Troop 390. This project involved building a shade structure going over a bench at the far end of the cemetery. During this project, Schroeder met Phil Orr, Cemetery Operations Manager of the Mission City Memorial Park. Schroeder spoke with Orr about the different projects in the cemetery and has since worked with Orr and John Sousa, Ground Maintenance Worker, and other City staff during the implementation of the Eagle project to create drought-tolerant landscaping.
"The water district made a requirement for the cemetery to reduce its water usage," Schroeder explained the significance of his Eagle project. "So if we planted drought-resistant plants, the cemetery would be able to meet the requirement. Reducing the cemetery's water usage helped the cemetery freeze up their budget so they can direct their funds toward other things."
"Visitors from the neighborhood walk the grounds daily, patients from the neighboring skilled nursing facility use the park as a respite for time outside, and family and friends visit their loved ones who are interred in the park," Orr said. "Members of the public are supportive of the City's efforts to conserve water."
SPONSORED