DirtVisions Incorporated Offers Chino Valley, AZ, Years of Experience in Landscaping
Chino Valley, AZ – A well-installed landscape improves a property's aesthetics, provides scenery to relax, and boosts its market value. When choosing a contractor, it is highly recommended to settle for one that offers professional services. One of the reputable Chino Valley Landscaping companies is DirtVisions Incorporated. As a family-owned and operated company, this contractor offers a unique service experience by providing personalized landscaping services.
Before venturing into DirtVisions Incorporated, Kevin Ferguson, the company's co-owner, had a long history in New York as a landscape and excavation service provider. In this location, he worked for 30 years, with the last years serving in Colorado. His son and co-founder, Justin Ferguson, has worked under the leadership of his father and recently operated as a project manager for a local landscape contractor. With this exposure in the industry, the duo offers clients years of experience in their work.
Their experience makes them stand out among many in the industry, and they have been able to put in place a comprehensive landscape process to make projects more seamless. Throughout the years, the founders have developed and refined their processes for effective results. They also provide convenience to clients by involving them in critical stages of the landscape process.
Other than offering years of experience to their clients, the partners are certified in their field area. They provide various services, including landscape designs, installation, planting, general site work, and light excavation. They are experienced in building retaining walls, stone patios, stone steps, and turf.
The father-son-owned business is equipped with machinery and equipment to handle various landscaping, from minor tasks to heavy tasks such as carrying boulders for walls. Another quality assurance practice they have is sourcing materials from reputable suppliers. The landscaper has served numerous clients, and from their website, one can view their gallery showing recent projects.
"At DirtVisions Incorporated, we provide landscape design and installation. Whether your goal is renovation of an existing landscape or new build, we can execute your vision. If your build requires light excavation site work first, we have got you covered there. We can provide prints and several designs that will get you to our end look and functionality." The company's representative noted.
DirtVisions Incorporated's work goes beyond installation. The team is knowledgeable on the best type of plants that will work on the property and the best time for planting. They help property owners save time and avoid any guesswork that may come with DIY projects. The professionals also know how best to accentuate the landscaping features and complement the property's style.
Schedule a consultation by contacting the landscaping company at 19283004756. Visit DirtVisions Incorporated's website to learn more about their landscaping services. Their office is located at 262 S Alanna Ct, Chino Valley, AZ, 86323, USA.
Media Contact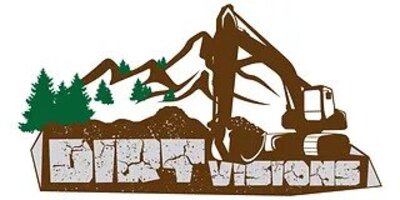 company name
DirtVisions Incorporated
Contact name
Justin Ferguson
phones
19283004756
Address
262S Alanna Ct
City
Chino Valley
State
AZ
post code
86323
Country
United States
site
https://www.dirtvisions.com/