Artificial Grass in Scottsdale AZ: Take Advantage Of The 2023 Artificial Grass Rebates And Save Big
Scottsdale, Ariz. – The city of Scottsdale is now offering the best low-water-use rebates of all the cities in Arizona's East Valley. With various rebates available for both residential homeowners and commercial property owners, now is the perfect time to upgrade to low maintenance, low water use artificial grass.
As part of ongoing efforts to reduce the city's landscape water use, the city of Scottsdale has put in place generous rebates for various water-saving methods. The most noteworthy is the removal of real grass. By replacing real grass with a low-water alternative such as artificial grass, the city is offering a Rebate of $2 per square foot of real grass removed. For residential homeowners, this means up to $5,000 can be claimed as a rebate. For commercial properties, the rebate amount tops out at $30,000.
"Many property owners and even landscaping companies don't know the rebates exist" said a representative from a local landscaping company, Scottsdale Artificial Turf.
"With the rebate for installing artificial grass in Scottsdale AZ, now is the perfect time to invest in a playground turf for your local park or school. With our artificial turf, you can rest easy knowing that your kids are playing on a clean surface that will stay green, no matter the weather." Said the company representative.
Scottsdale Artificial Turf installs artificial grass for lawns and landscapes, putting greens, pet turf, pavers, sports fields, and playgrounds. They are licensed and insured and have a 15-year warranty on their USA-made products. They are also experts in making the most of the low-water-use rebates available in Scottsdale, and all the cities in Arizona's East Valley.
Not only is it an economical choice but also an environmentally friendly one. Artificial grass in Scottsdale requires less water to maintain and helps avoid using chemicals or pesticides. If this sounds appealing, there is more.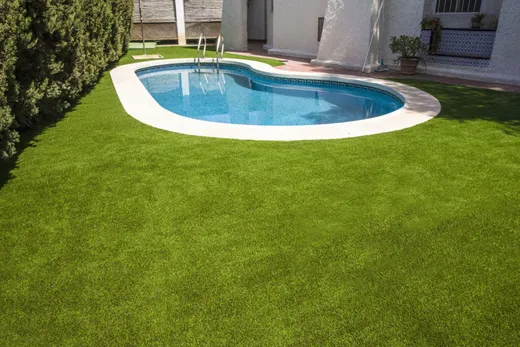 The decision to become a pet parent is a serious one, and when it comes to pet care, artificial turf installed by Scottsdale Artificial Turf is the perfect solution. It provides an environment that pets love and owners can be proud of. Its superior drainage system helps eliminate pet odors while providing a durable surface that won't degrade with time or heavy use. In addition, Scottsdale Artificial Turf's pet turf installation is impervious to waste, making it easier for pet parents to keep their spaces clean and mess-free.
When a homeowner is able to enjoy the lushness of a lawn without the daily upkeep, they can spend more time with their families and friends or participate more in activities they love. Scottsdale property owners can now take advantage of the generous rebates available when they choose to have artificial grass installed and enjoy a beautiful space without breaking the bank.
Scottsdale Artificial Turf have been working with cities in Arizona's East Valley for many years. They are well-versed in making the most of the available rebates and take pride in helping home and business owners take full advantage of them.
Scottsdale Artificial Turf is located in Scottsdale, Arizona, 85251, US. Clients can contact the artificial turf installers at (480) 405-3667 or visit the company's website for more information.
Media Contact

company name
Scottsdale Artificial Turf
Contact name
ken
phones
(480) 405-3667
City
Scottsdale
State
Arizona
post code
85251
Country
United States
site
https://www.scottsdaleturf.com/