4-H club completes landscaping project for church

David CL Bauer, editor
Dec 5, 2022
This is a carousel. Use Next and Previous buttons to navigate
1of3
The Berea Ag 4-H club used a $500 grant to spruce up and replace landscaping at Berea Christian Church.
Berea 4H Ag/Providedshow moreshow less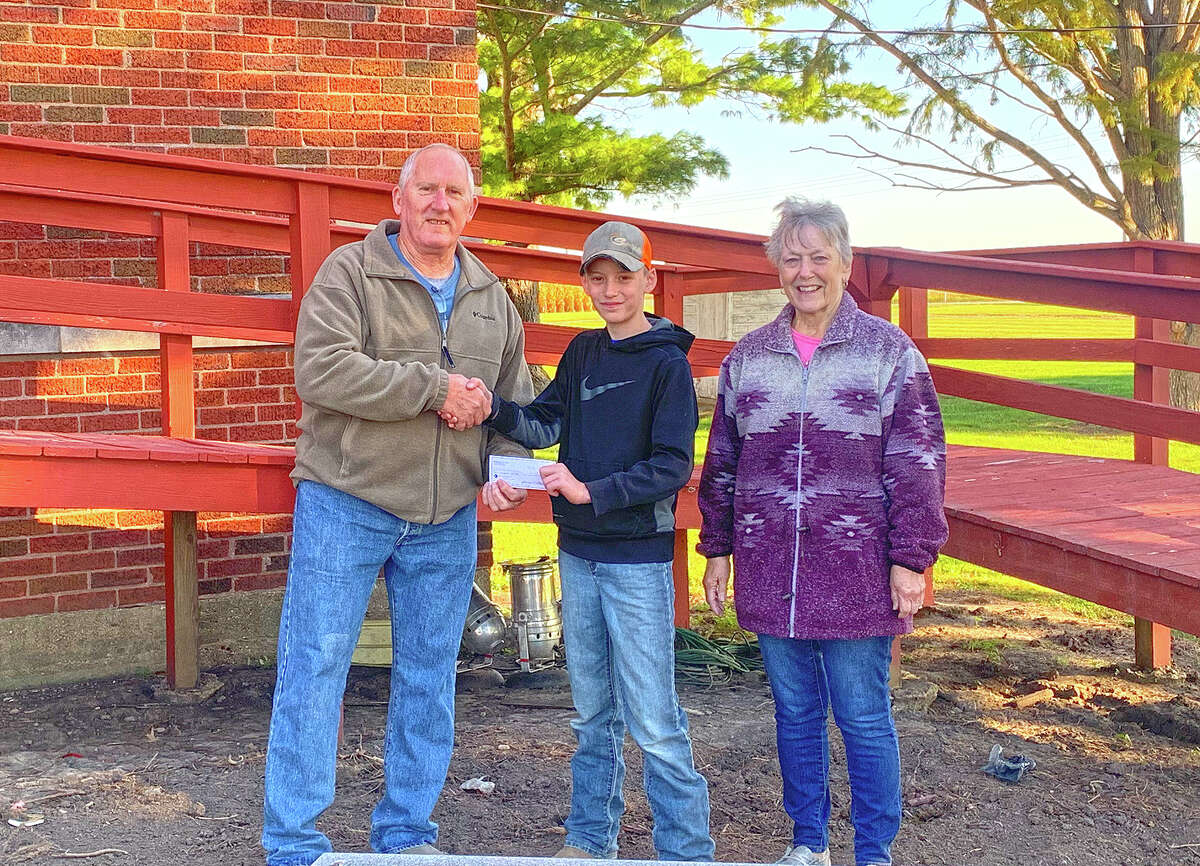 2of3
Jet Walker, treasurer of Berea Ag 4-H, and Berea Christian Church members Ron and Deb Petefish accept a check from Farm Credit Illinois.
Berea 4H Ag/Providedshow moreshow less3of3
Members of the Berea Ag 4-H club have used a Farm Credit Illinois grant to improve the lives of others.
The club was chosen to receive a $500 grant as one of 50 4-H and FFA groups selected by Farm Credit Illinois. The money was provided so groups could make their communities better places to live.
Berea Ag 4-H decided to improve the landscaping at Berea Christian Church, where it meets, according to club reporter Waylon Armstrong.
A tractor was used to remove old bushes and grasses and low shrubs were planted and mulched. Plants that require less maintenance were added after discussing the project with church members.
"We were glad to be chosen as one of the grant winners to help the church update the landscape," Armstrong said.
David CL Bauer is editor and publisher. He has been editor since May 2009 and added publisher responsibilities in February 2016. The Cincinnati native has worked as an editor for newspapers in Florida, Ohio and Kentucky and as a former adjunct instructor of journalism at Western Kentucky University in Bowling Green, Kentucky. He has also worked at radio stations in Ohio as a news director and a disc jockey. He has won a number of national and state awards for his reporting and editing.